Low Natural Light - Share Your Paint Pics!
My master bedroom has low natural light. My bedding is dark pewter/grey (Vera Wang "City Nights") and my sheets are lavender and my throw pillows are dark rich royal purple. My bedroom furniture is merlot finish, which looks like a very dark espresso with a hint if purple undertone.
SO..with all that said, I need a **warm** wall color to balance the room out so itÂs not like a dungeon.
I was REALLY loving BM AF-150/Cotswald. ItÂs a soft taupe-grey. But after buying the sample, itÂs not much different than what I already have in the room  which is WAY to dark. I want a taupe, but something warmer that would compliment my dark grey and purpleÂs.
Can anyone suggest a paint color?
I would also love to see pics of color with low natural light.
HereÂs a pic of the bedding  the wall color pictured isnÂt bad but seems a bit yellow.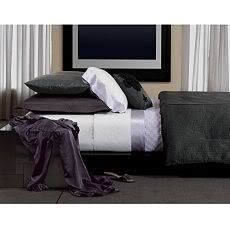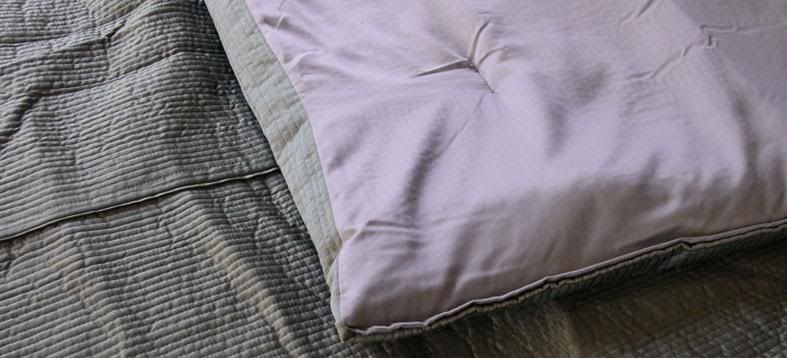 HereÂs a great inspiration pic  I like how the wall is very natural and bright/fresh looking.