Does this look like driftwood....?
celticmoon
October 23, 2011
This $25 coffee table is headed for the reluctant-French-country-hopefully-funky coastal place.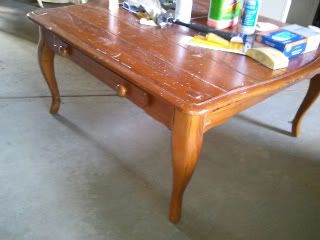 I don't like the orange pine color, but I'm not keen on painting the top. It will take a beating and there will be other painted pieces. So I was thinking of a cerused or driftwood look for the top and painting the rest.
Trying out some washes this morning using art supplies, including a little irridescent silver.
Close??? Work in some black? Darken those grooves more?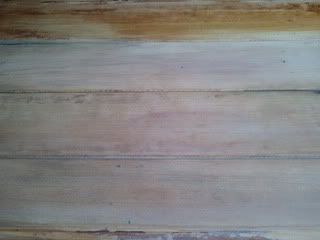 I have no clue what I am doing....