Wishing You All A Happy Halloween!
lynninnewmexico
October 31, 2012
I realize that under the circumstances, it may be a tough one for those still reeling from the effects of Hurricane Sandy, but I did want to inject just a little bit of happy wishes to everyone.
Tonite will be our 25th annual Homemade Soups & Breads Halloween dinner party. Everyone invited brings along a pot of homemade soup and/or bread to share. When our kids were young, after dinner the dads would take them all together our trick-or-treating while we moms would sit on our friends' front porch, chatting and sipping hot mulled cider while we handed out candy. Our DD was the youngest of the kids. She's now a freshman in college but, happily, we have our friends' 2 little grandsons to celebrate with this year.
To keep this appropriate for this decorating side of the forum, do you have any decs you'd like to share with us?What are your plans to today, if any?
Mine are the same as last year because I don't have room for any new decs and I really like the ones I have (LOL).
Lynn
Dining room table: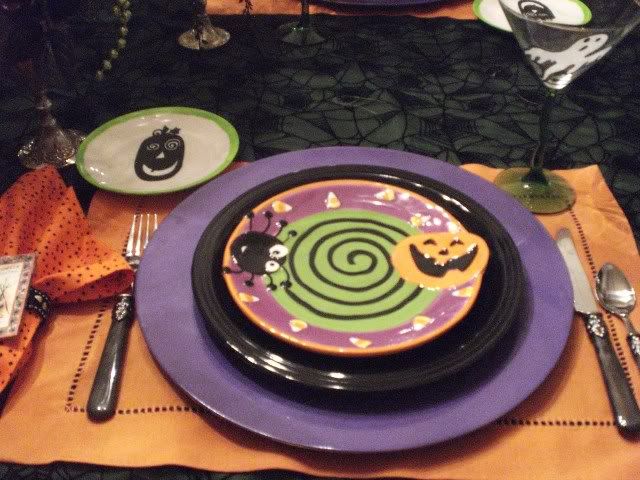 Living Room: