Would this work for kitchen towel storage?
mary_lu_gw
September 19, 2012
We recently bought a harvest table for a sideboard in the kitchen. Previously we had a possum belly table there. I always stored my dish/hand towels etc. in the large drawer. With the new table I don't have any place to store my towels. Had an idea to put a basket under the table and use it for storage. However I was concerned about dragging the basket in and out and damaging the pine floor over time.
Came across this recycling basket at Pottery Barn. It is large enough that I thought I could even store extra rolls of paper towels in it as well. What do you think, could it work?
recycling basket 25" wide x 16.5" deep x 15" high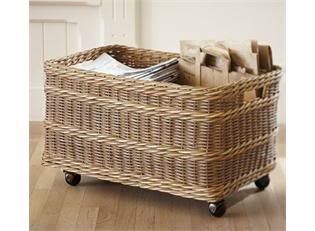 another basket but no wheels 19" wide x 14" deep x 16" high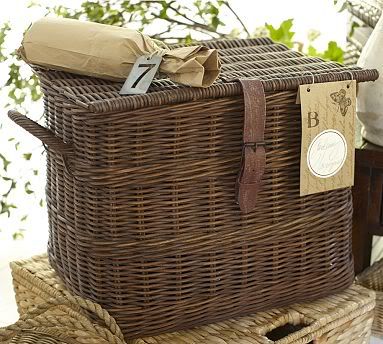 table -- the table has been pulled down toward the butter churn, so there would be room for either basket without covering the register.