Is "Fleshy Bandaid" ever the right color?
franksmom_2010
September 7, 2012
I'm planning a makeover of our entryway this winter. There's one wall with some old peeling wallpaper that's coming down, and I'm pretty sure that paint is going up in it's place (?painted wallpaper?)
Anyway, this is the rug and wainscoting.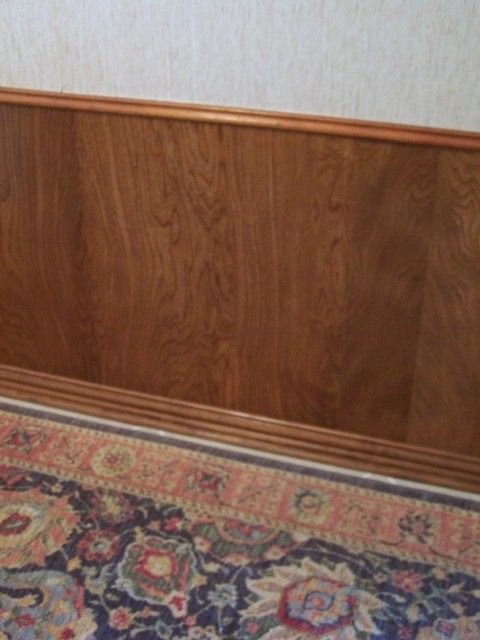 I was wanting to use a pink for the wall, but the wainscoting has an orange tint. Of all of the dozens of paint chips in the pink/mauve/rose/peach family, the colors that actually look the best with the wood are really sort of that Bandaid pink. Is this going to look hideous? The faintest tints just don't look right, so I'm looking at the second or so chips on a strip.
I could certainly use another color from the rug, but the fleshy pinks just keep calling me.
This is the rest of the space:
Here's the plans for the rest of it.
-the wall to be painted is the one with the mirror on the right
-all door hardware will be replaced
-the plain booby light will be replaced with a vintage fixture
-the trim around the front door will be painted the wall color
-the doors and trim to the closet and furnace will be replaced (long story) and I'm wondering if those should be painted the wall color as well (to make them disappear); any thoughts?