First project complete: refinished floors
drybean
September 16, 2012
We *finally* moved into our new house labor day weekend. The house needs a lot of updating, but first on the list was ripping out the carpet and refinishing the floors. We also had matching HW put in on the stairs and the upstairs master bedroom.
Before. Mismatched,cat urine scented,stained carpet. (PO's furnishings. )
Sorry this image is no longer available.
photobucket.com/albums/h363/lsaeva/?action=view&current=cdb947f24fc08a5138e67abb81b6f633.jpg" target="_blank">
Carpet up, 1951 red oak floors buried under carpet for 60 years.
Uh-oh. Cat urine.
The cat pee was heavily concentrated in one room,and the HW guy wasn't sure he would be able to sand it out.
After lots of sanding, this is how it looked.
We had to go slightly darker in color than I preferred, but this was still better than ripping it out and replacing.
>
If you look hard in the above photo, you can still see some of the outlines of the stains. But we have our table there now, and I'm happy with ow it turned out.
I love the floors! It's amazing what a difference this made.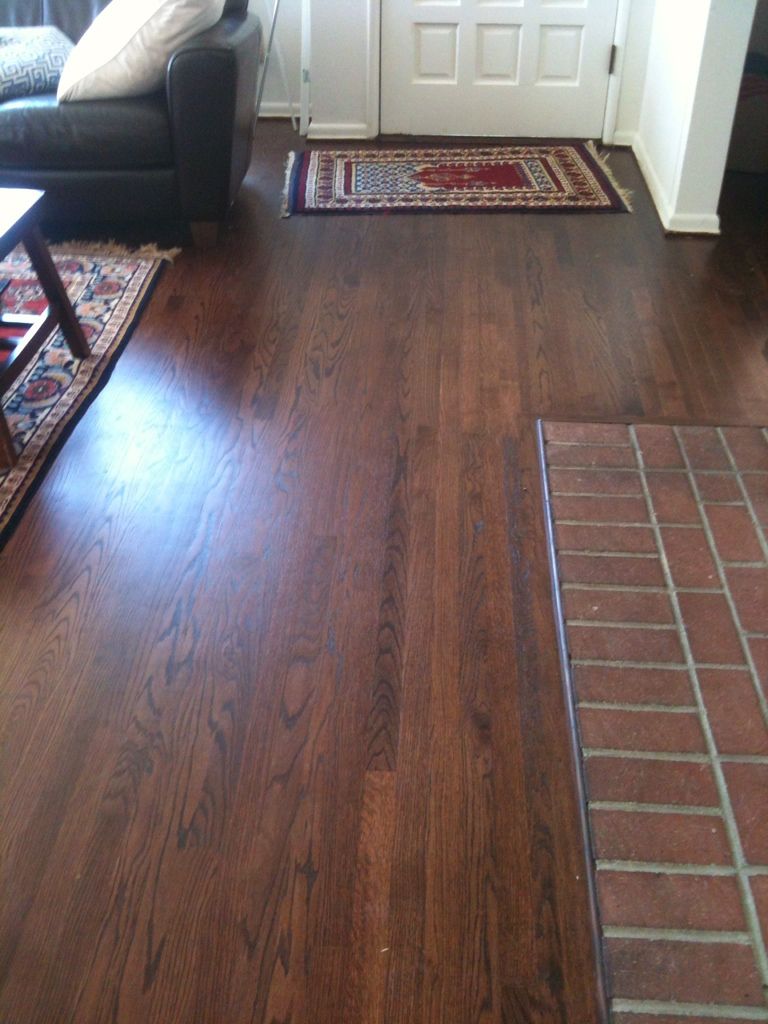 I'm almost done painting DD's bedroom, and then we will begin our gut kitchen remodel. We still have a long way to go, but I think this may be my favorite house that we have lived in (it's our 7th place!). It's the oldest, aside from a Georgian row home in London that was not ours and frankly was not very nice. I love how cozy it is and it just feels so much more solid and homey than our past, new construction homes.