Budget smudget and odd shaped room! There's always a way!
jterrilynn
September 5, 2012
Caution: Color alert, you made need your shades!
Update on my CL settee/bench whatever and chairs. I needed more seating in my skinny family room with windows and doorways and that proved to be very hard as most furniture (extra chairs) were either to big or not comfortable. On top of that I'm always on a tight budget so that lowered the possibilities down to nearly zip. And to further complicate things I need one odd shaped seating thing to fit a cornered space between the living area and the open kitchen that didn't clash with the kitchen and had the right scale for the area where the ceiling went up to 12'. Part of the living room has a dropped ceiling of 9'.
Although the chairs (two, see bottom)) are not everyone's taste they are very comfortable and blended with my mix. Oh happy days they were only $35 each on craigslist and are in perfect condition. Next I found this CL settee/bench for $50. I found the chenille fabric on ebay and the Peacock fabric on another site at a great price for the weight and quality. I was not brave enough like the talented upholsters here to diy because I had to come to terms will my skill level so I paid to have it upholstered. Still, overall price is what I look at and you can't beat two chairs and a settee/bench in the end coming out to $ 620 total.
Next I'll put down the overstock carpet and I think I'm getting close to getting there.
$50 Craigslist Settee/bench before
After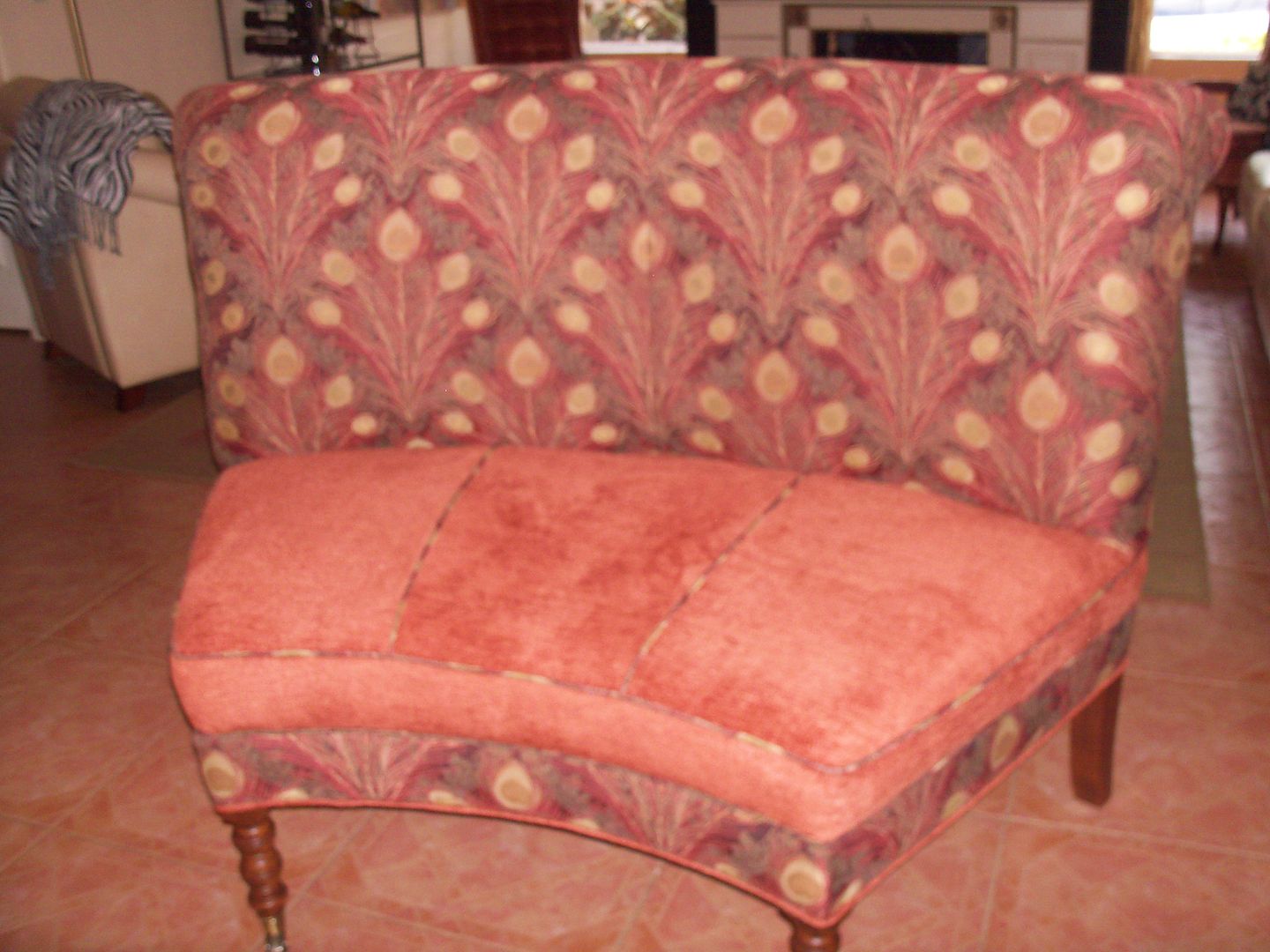 This is the room it's all in. The settee/bench is in a corner on the other side of sofa after the door and in a corner. I don't have the new carpet down yet.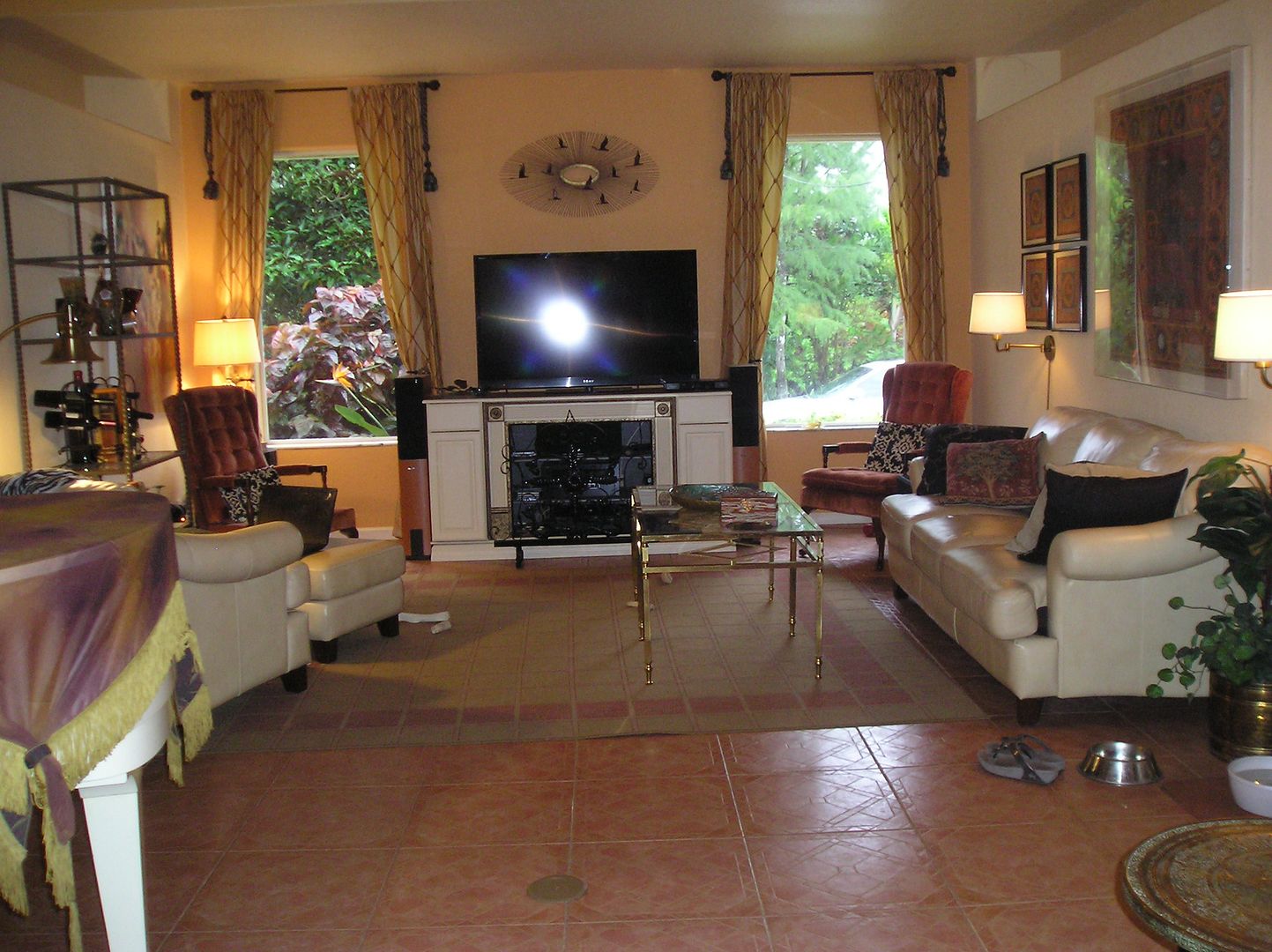 TWO Craigslist chairs $35 ea

The open kitchen
Thank you gardenweb upholsterers for helping me get a handle on upholstery!