Replacing old track lighting, found transformer?
RonRivest
December 3, 2013
Hi, My 1st post.
Trying to change an old track (for which I have no heads) with a new track.
It turns out the old track was wired to a transformer with input of 120v and output of 12v.
I don't think I need the transformer any longer; but the thing that confuses me is the voltage at the track is 125v not 12v.
I'm afraid I'm missing something. What's the transformer doing in the circuit? Is it safe to remove it?
Thanks,
RR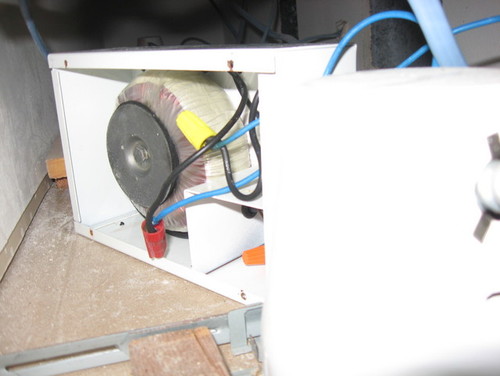 This post was edited by RonRivest on Tue, Dec 3, 13 at 16:36