How would you decorate my dining room?
I have a new vacation home in Florida and most of the decorating is complete except for the dining room. I can't seem to settle on a style of furniture. At first I was trying to find the dining room furniture in the model home (below) but it's discontinued and I cannot find something similar. What I liked about it was the round table and the caning on the chairs.
Model Home: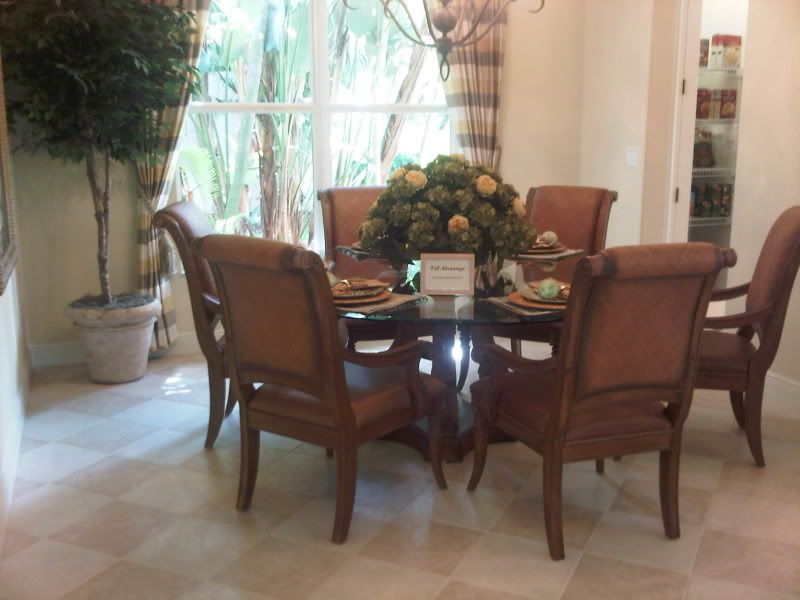 Thinking out of the box, I thought I'd try something different, lighter and bring in my accent color: lime green. Check out this table and chair:
Here is the chandelier in the room. It is traditional, but I am hoping that the combination of furniture in this room and the adjoining living room read more eclectic. And yes, the tray ceiling is painted light blue, walls are creamy beige.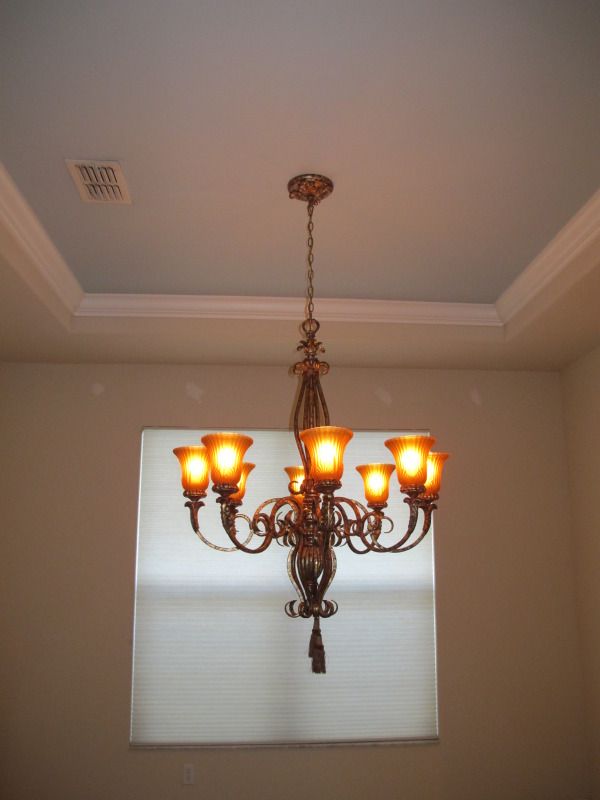 The rest of the house is very neutral except for the accent fabric.
Accent fabric on pillows and band on bottom of living room drapes: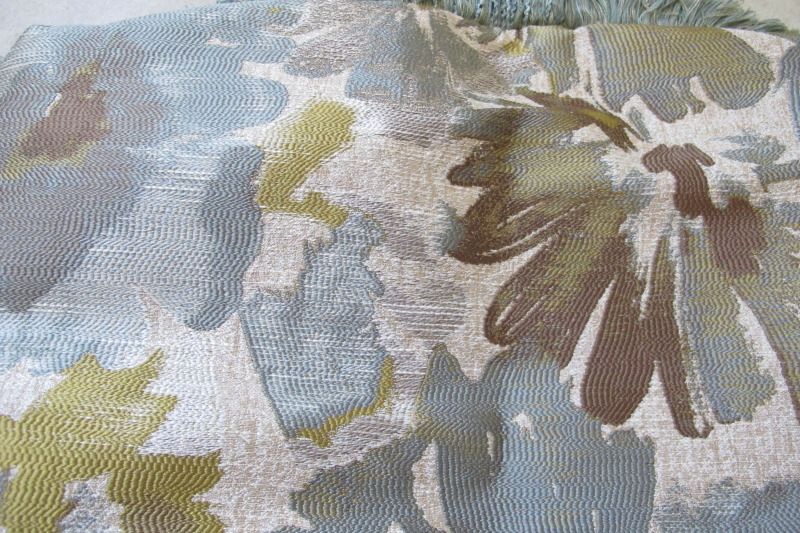 Living room that adjoins with dining room (very neutral and light except for wall unit; rug is blue, beige, brown):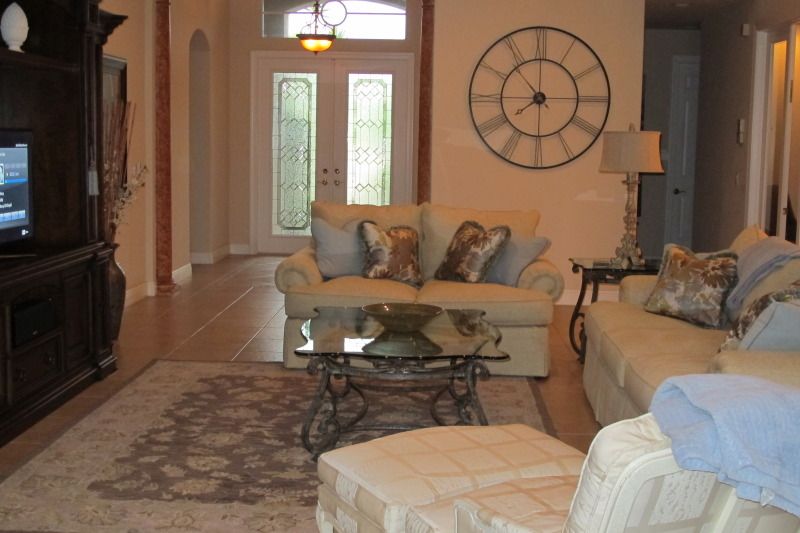 View of dining room from living room (before living room rug, etc were added):
So any thoughts on what type of dining room furniture I should look for? Also, given that the sofas are neutral, the accent pillows are floral, what type of drapes would you put in the dining room. I really want a pop of color in there!
Thanks!