Velvet Cloak Dining Room Update
beekeeperswife
September 24, 2012
Nope, no rug yet. Still waiting to stumble upon the right one. And we are considering swapping this table out for a long one at some point.
But, I thought I'd update you on what I found for the wall. I had my eye on it, it's big, has a big impact in real life, not sure about if the camera is capturing it. And then I found it on sale.
It is large. I bought it for exactly where I hung it but I did thing about hanging it on the wall that currently is home to the mirror. But then I heard the voices in my head say...."you look like you are trying to fill that long wall and so you bought a big piece". It doesn't look as good there as where I put it, on a smaller wall. I think it has more impact.
So without further introduction, here it is:
Has a bit of glare from the sun coming in
so I closed the curtains and tried again
From the foyer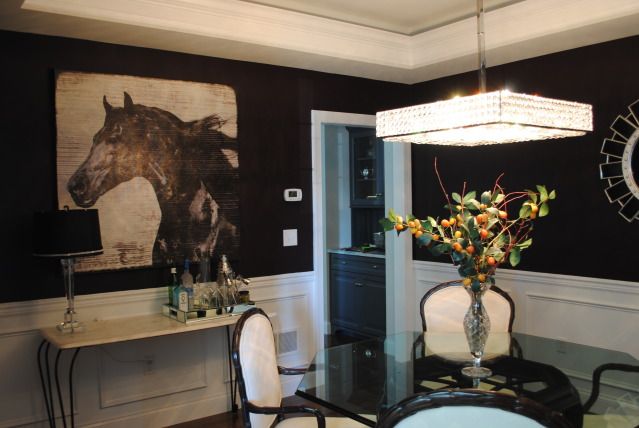 I was looking for something for each side of the mirror, but again, it looks like I'm trying to fill the wall. I think that just like some people are afraid of silence and try to fill the quiet with babble, I should just embrace the Velvet Cloak on the wall and not fill it with "stuff".