Rheostat to electric heating element?
In case it isn't perfectly obvious, I'll admit right off that I know nothing about electricity!
Hubby and I are making an electric meat smoker out of an old commercial warming oven we scored at a restaurant supply house similar to the one below. Of course, the 220V electrical bits don't work (which is how we got the gorgeous heavy-duty insulated stainless steel box for only $150), so we were planning to add a heating element.
The best we could find is the 'standard' Brinkman element (the Old Smokey grill element got bad reviews for breaking every three months), but we'd really like to have some way of adjusting the temperature.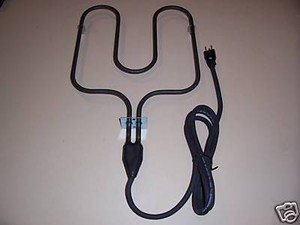 My question is - Can we use a rheostat between the outlet and the Brinkman plug to control the heat level?