Painted the outside, but...
jane__ny
September 27, 2012
need more help.
We recently moved to Florida from New York. I posted pics of our new house and asked for color advice. Thank you, thank you! We decided to paint it dark grey. House was painted a pale blue.
The entry (door, tile) drives me crazy each time I pull up in front. We can't afford to replace the door but wonder if the glass inserts could be changed out to something else. Right now they are 70's glass and so dated. The tile floor is broken and ugly. Called a tile man and am thinking of putting a dark grey, 20" tile which looks like slate.
I know the house needs curb appeal. Landscaping is a must but I need to figure out how to make the house entry more appealing.
Before: Blue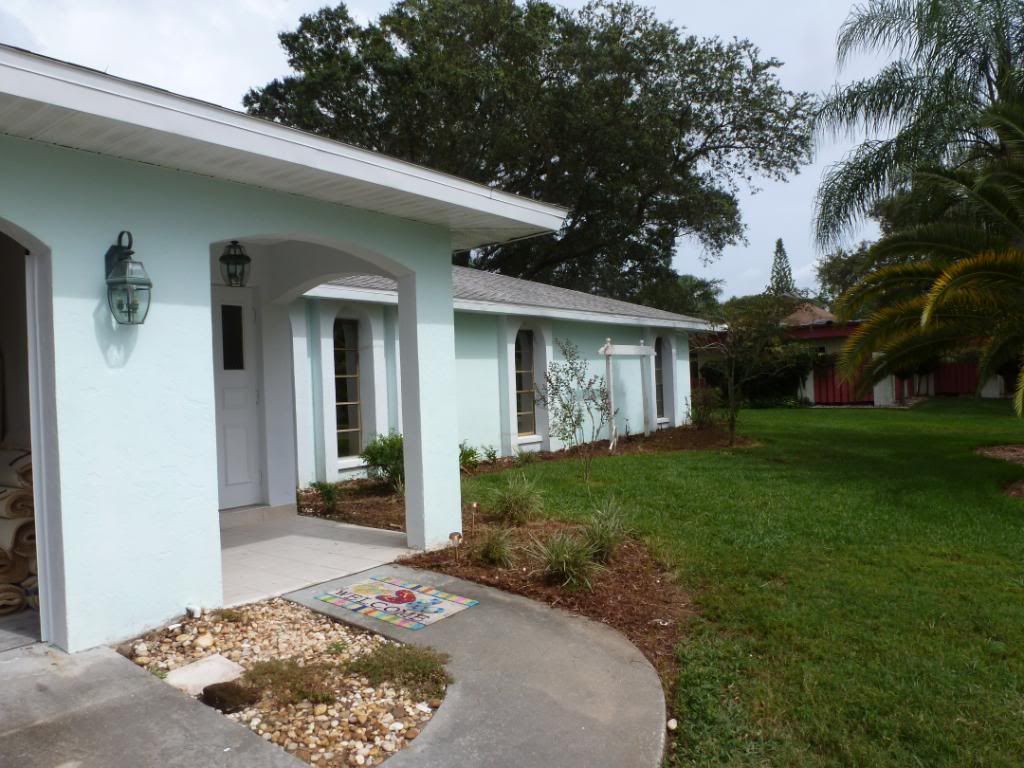 After: Grey
Entry Floor:
Door/tile floor
The house needs so much updating inside, cost has become a problem. I am trying to focus on what 'has to be done,' vs. what we can live with for now.
The entry needs work. I think a slate floor and glass inserts will help. Maybe I should paint the door?
I would appreciate your opinions. You were all so helpful with the paint color. I think the house looks so much better in grey/white, thanks to the advice given to me. Please help me do something with the entrance.
Thanks,
Jane