Light Bulbs keep burning out
I have a fairly recent install of a pendant light fixture in my kitchen (two). One of the two fixtures has an issue where the bulbs keep burning out - within a couple days to a couple of weeks.
I saw a suggestion where you can pull the tab out at the bottom of the socket so that it makes better contact with the bulb at the base. I did this, and was careful not to over-tighten the bulb.
I'm still having the issue. I've posted a close-up of the bottom of the blub - does the spot on the bottom appear to be from arcing? In this most-recent burn-out (first once since I pulled the tab out), the bulb had a white film on the interior - and the filament seemed intact - but there was a clear "broken piece" sound coming from the bulb as I lightly shook it.
I will post a picture of the socket too in a reply.
Thoughts? Suggestions?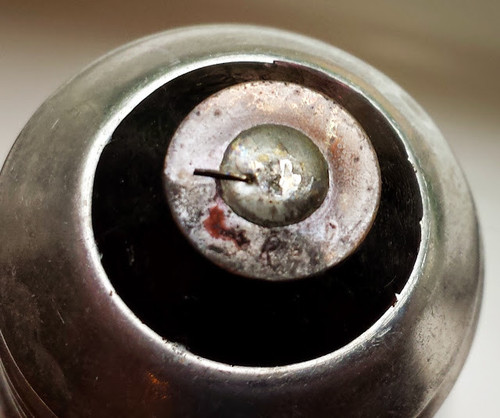 This post was edited by tkstock on Sat, Aug 9, 14 at 11:01