betty's backsplash -big pics as requested
bettycbowen
December 21, 2008
I wanted to get a pic up of my window sides before I leave for Christmas. If I've already done this, I am very sorry! Getting the semester over etc etc has fried my brain, plus one of runners for the pull out trays in my new custom cabinets collapsed about an hour ago and broke my late mother's favorite large cut crystal fan vase. So I'm a little shaky. doing this to calm down. On the upside, I successfully used my roller nippers to cut two very thin porcelain cups in half, and cut the main design out of the center of one of the broken bowls from her wedding china, so thanks y'all for that new skill.
Anyway - here the sides are laid out ready to thinset (so this is the backside)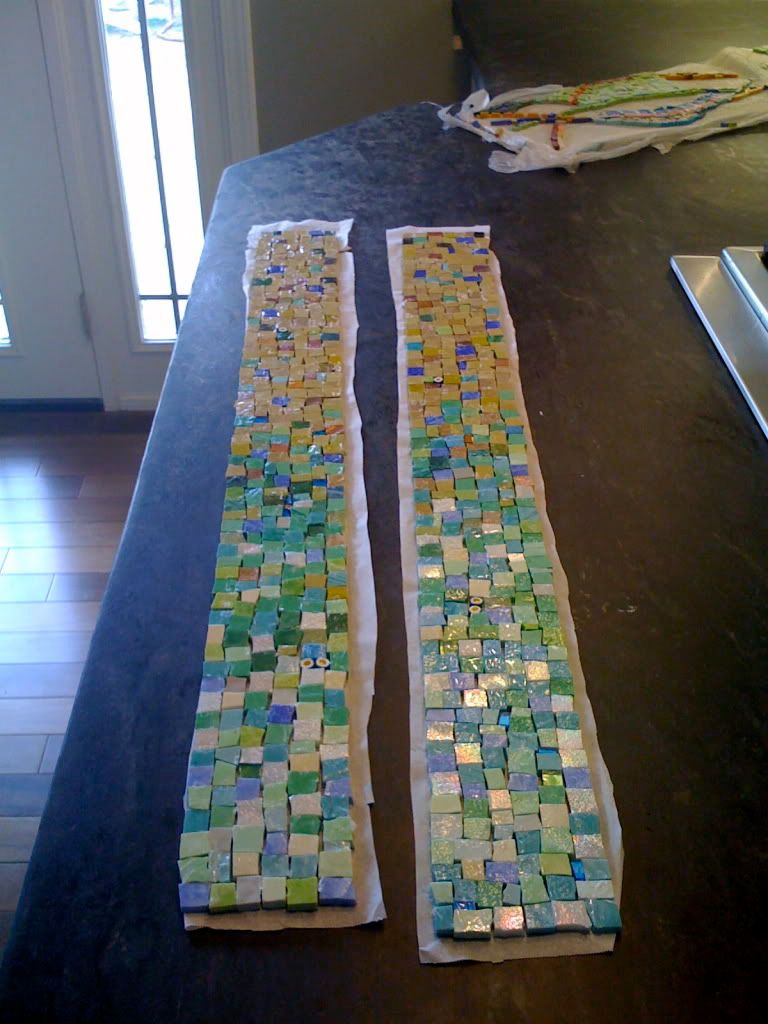 This is the west side, before final cleaning.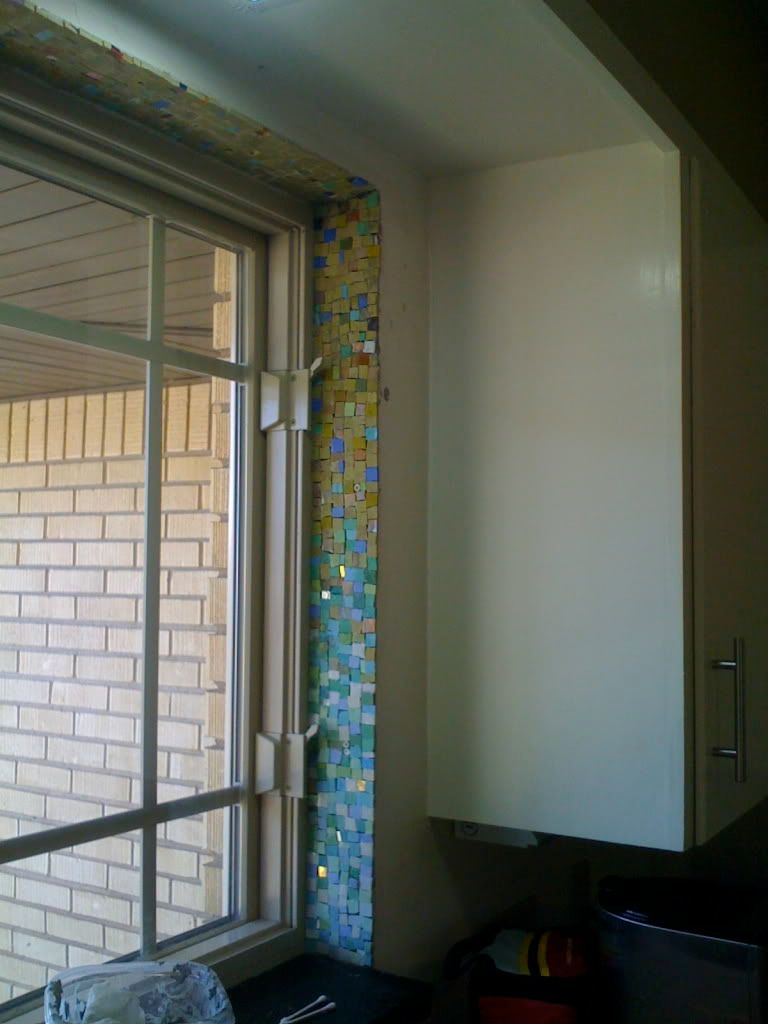 This is the east side, which went up like a dream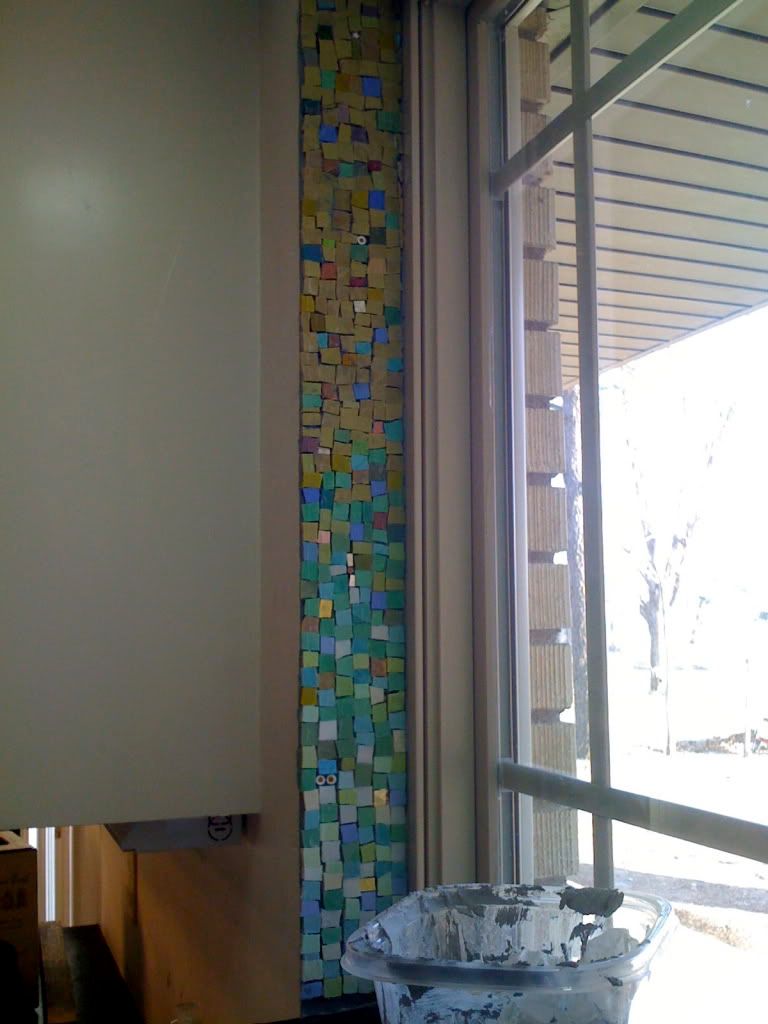 And the newly remodeled kitchen in general, which I still can't believe is mine, especially having grown up in this house, it looks so familiar but so totally different. The now broken vase is on the top shelf of the glass front cabinet. Wish I'd left it there.