Another paint or don't paint question...
I have always been averse to painting furniture, especially if it has a beautiful patina and wood grain. Having said that, I want to create a soft and pretty bedroom and think the dark wood might not work.
I am having the walls painted this week in CIL Wexford Fog. It is the color shown in the last picture. I am also using the night tables and upholstered headboard. I have floor length drapery panels in a soft green with a gold pattern. I am thinking about painting this dresser in a creamy white. The nightstands are a deeper taupe and the headboard is cream.
I am thinking about using this mirror over the dresser. It is 32" x 52" and the dresser is 55" wide.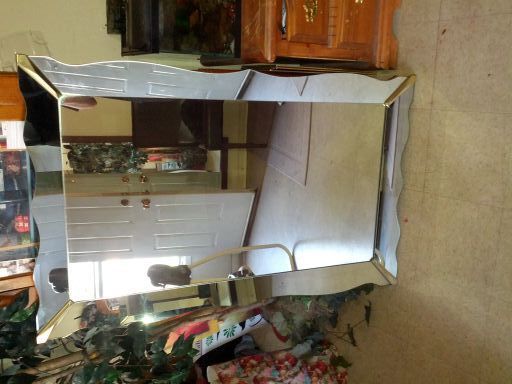 I also have a mirrored jewellery armoire in the room.
Do you think I should paint this dresser or leave it in its natural state? Would my plan work as well without painting?