Vintage oak barrel table and chairs
Me again.
I have the opportunity to pick this set up for practically free ($25). I know it's very taste soecific, but it's just so crazy it's cool. :) It needs to be reupholstered but otherwise it's in great shape. Solid oak and hea-vy!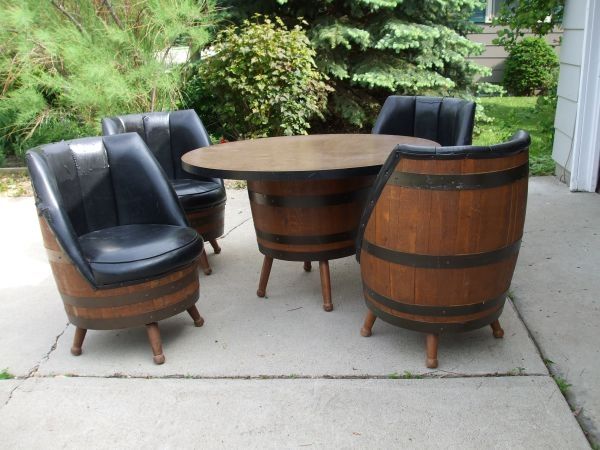 We are making a bar area on our basement and are looking for a table and chairs set for playing cards and just hanging out.
Is this worth the hassle of reupholstering? What should I use for fabric?