Is this weird? Breakers without info stamped on them?
Hi,
I was looking at my circuit breaker panel and noticed that the GFI breakers recently installed do not have information stamped on them like the other breakers next to them do.
Is this out of the ordinary?
I mean, the others have the UL symbol and manufacturer's info actually stamped on them. The GFI breakers have nothing but their white Test buttons.
See: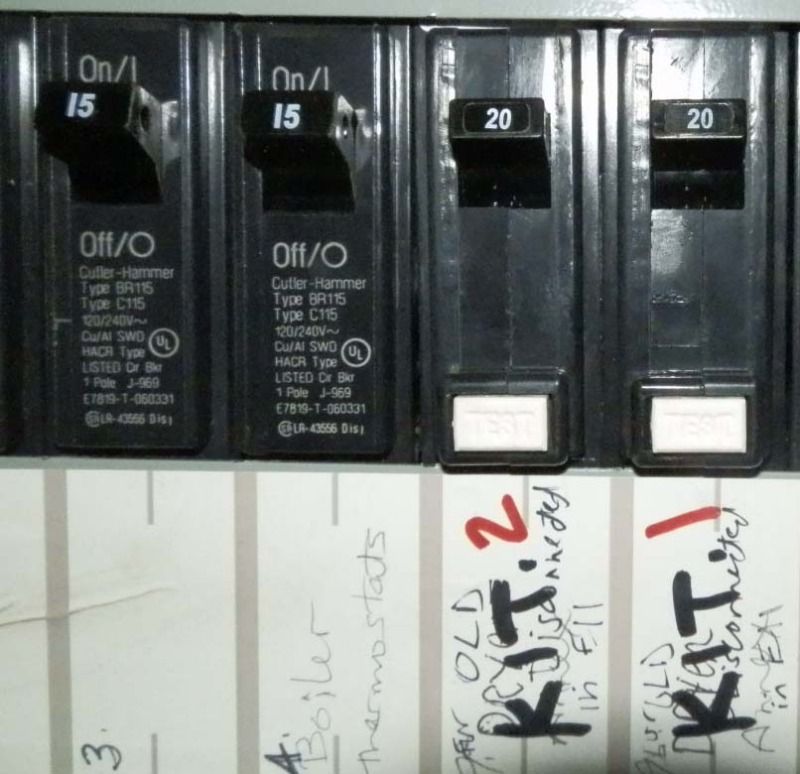 and
The ones with the white buttons are the GFI breakers. As they were recently installed, and there is something screwy going on with the kitchen receptacles, I looked more closely at the circuit panel and noticed this difference. As they stick out like a sore thumb, I don't know whether to worry about them being poor quality or not.
Thanks!