Electrical Passing code
I can't believe our kitchen remodeling contractor believes this is acceptable for undercabinet lights. It looks pretty amateur.
I asked the inspector and she said it was ok. Now the contractor says it passed code so they won't correct it.
Would this pass code where you're at? Does NEC state anything about running wiring out from under covers?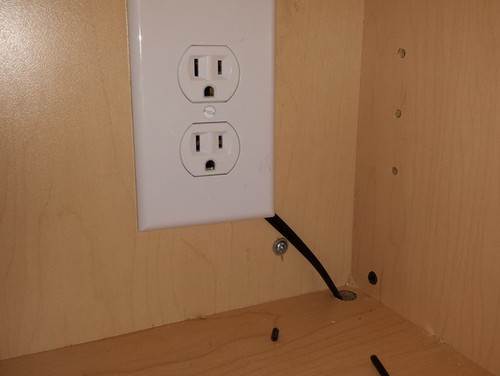 This post was edited by kchome on Tue, Jul 8, 14 at 13:34