painting ceramic tile
Help!!! I hate this tile!! We bought this house with this in it. I want to change the color. Any idea how to change it. I think it is just paint but wondering how to cover that awful red.
Also want to change the black cabinet eventually! Not sure what color. The wall color is kind of grey tanish!!
The orginial cabinets are Alder wood and beautiful. Why they would do this is beyond me!!
Thanks for any suggestions.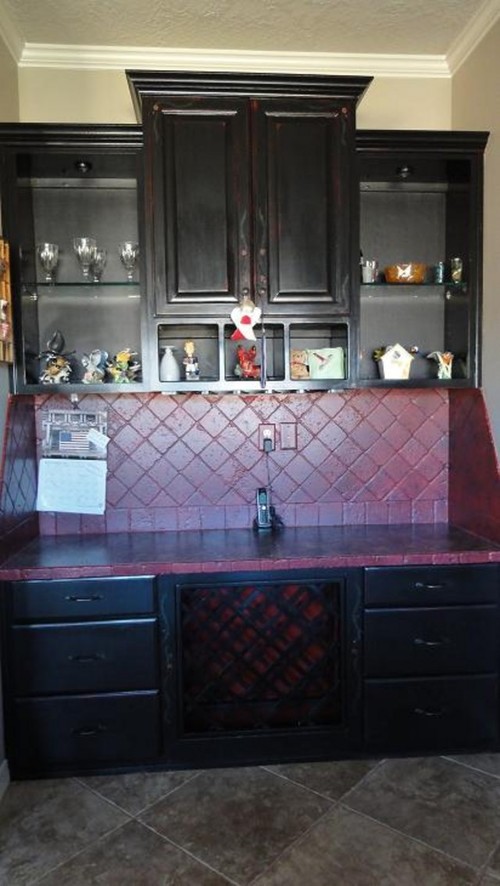 This post was edited by sorie6 on Mon, Nov 11, 13 at 21:51