Just a small sampling...
...of the amount of glass given to me, sorted out by color on the countertop of my classroom. These are 12"x12" artbin boxes.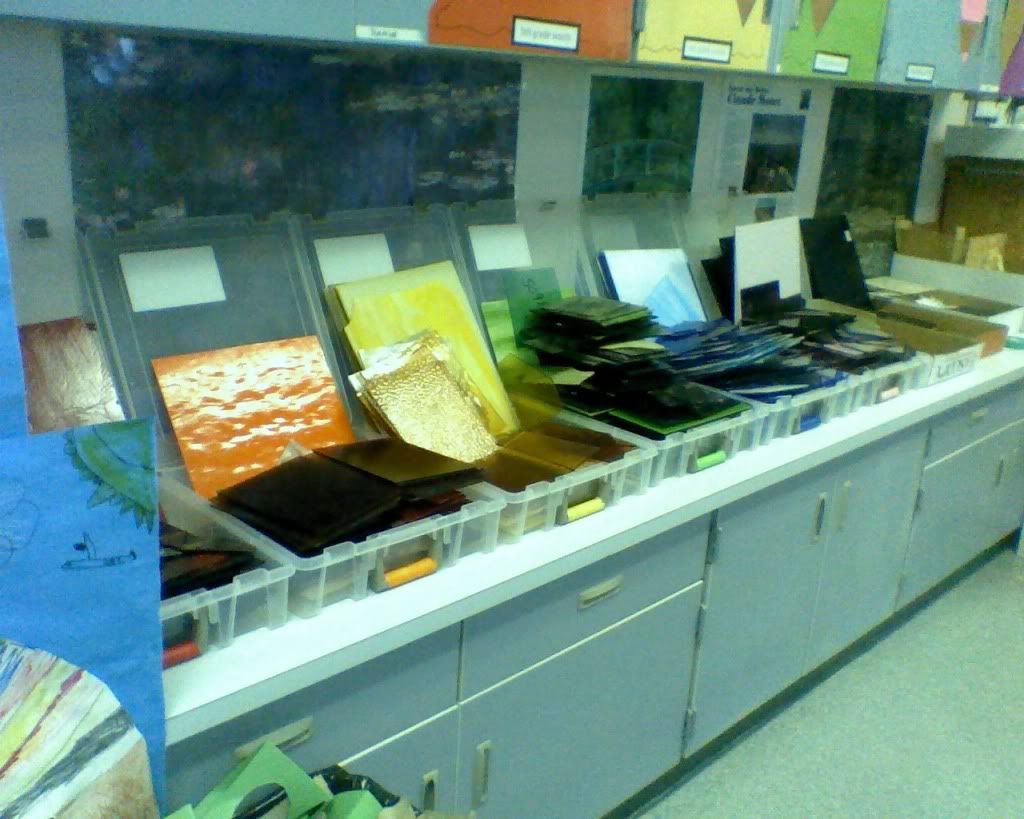 I have 6 more boxes to unpack with the larger, more intact pieces. 14"x10" sheets or so. These are the smaller pieces from the pile of boxes.
How, exactly, would you suggest storing these?