need ideas for disguising drain pipe
weedyacres
November 4, 2007
We have a laundry room that we're converting to a walk-in pantry. Part of this conversion entailed demo-ing a built-in pantry inside the laundry room that was awkward, and it exposed a drain pipe that went down what was a wall about 30" out from the room walls. We re-routed the drain pipe, but couldn't make it quite flush inside the outside wall, and because we needed it to slope as it went toward that outside wall, it now juts below the ceiling. Here's a photo: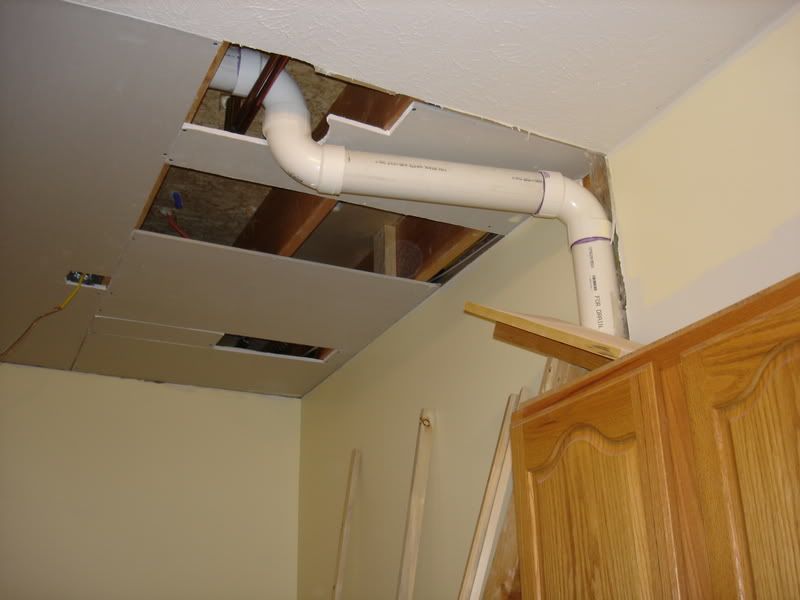 We're basically just building a bunch of 24" deep shelves in this room around 3 sides, and have tossed around several ideas to disguise the pipe. Our latest brainstorm is to build a broom closet/cabinet that covers the vertical portion of the pipe. The only problem is that the upper portion will still be showing. The elbow is 30" from the room wall, and we don't want a broom closet more than 24" deep, since that's the depth of the shelves.
One thought is to put in a drop ceiling 6" down (ceilings are 9', so plenty of head room). Any other, possibly simpler ideas?