Leaded Glass from Old Windows
Earlier this year my husband and in finished making 10 leaded glass panels for our 1912 Craftsman home. There were some existing panels when we bought the house, but about half of them were broken, so we decided to make a slightly fancier, but still period design.
The best part, I think, is that but for the leading and the beveled glass squares, they were made from old wavy glass windows!
This was our first leaded glass project and we're really happy with how they turned out. And now we're looking around the house trying to figure out what else we can make. =)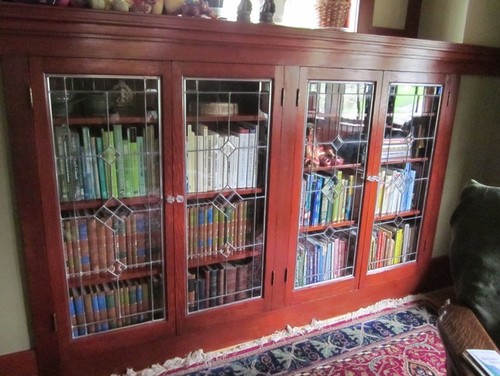 Here is a link that might be useful: Laurelhurst Craftsman