more lamps
iminmystudio
November 13, 2009
I find with my art I tend to get rather manic I fall in love with whatever I am creating and will go one hundred miles an hour until I have exhausted all the ideas that are bouncing around in my head, some times this takes days sometimes months and at the moment I am in 'Lamp Land'.
Every where I look I see things that I could use as a lamp base, anything that has colour will suggest new colour schemes and when I'm not working on a lamp I'm collecting things for my next one, seriously I have issues I am even dreaming about lamps LOL.
So here you go, my new lamps, much smaller than the first.
These are not wired up yet so they are just lit up from behind.
Sorry this image is no longer available.
Sorry this image is no longer available.
This one is hundred of pieces of tiny tiny sea glass glued onto a glass lamp.
Before grout: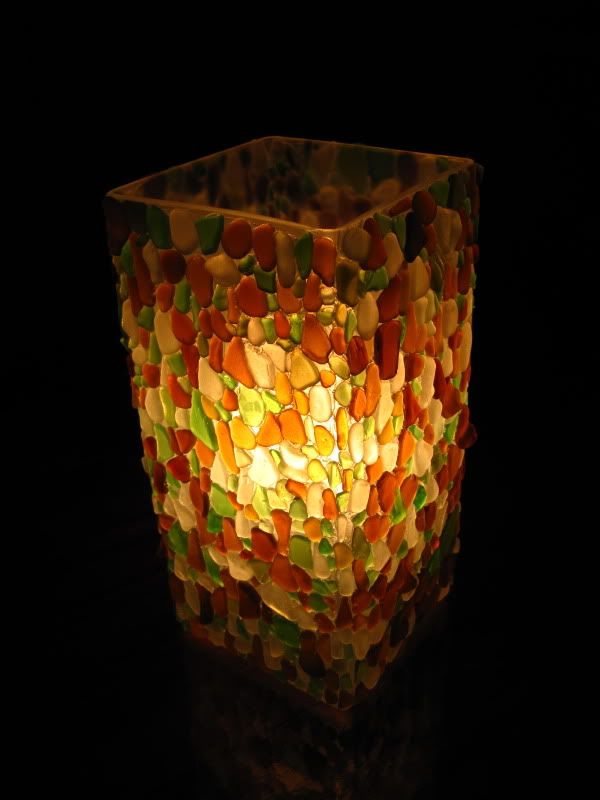 and grouted with black grout: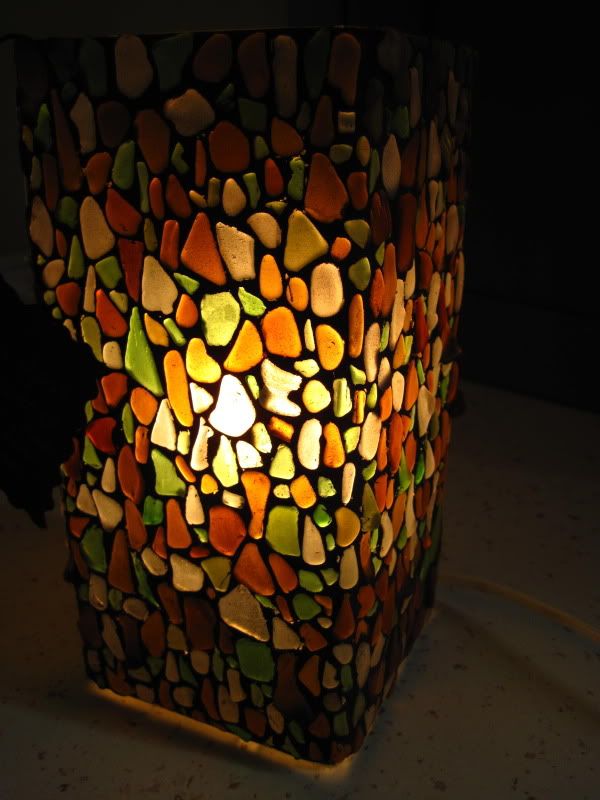 I've already started on the next one and have also started collecting shells to make one similar to the sea glass tiffany lamp but with shells, I am having so much fun!!