How to match red-orange color of tigerwood?
My new floor looks amazing (Lumber Liquidators Brazilian Koa aka Tigerwood). I need to redo my stairs, which currently are Oak treads. I'd like to make the treads look similar to the flooring, however, solid tigerwood treads are extremely expensive (around $100 a tread).
Is there a wood + stain combination that can mimic the reddish-orange color of the tigerwood? I imagine Oak isn't a good choice, since the grain looks vastly different.
Any suggestions? This is all in an effort to keep costs down, while making the stairs look similar to the floors.
Attached is a photo of the room, and a photo of the floor. I don't have one of my stairs yet..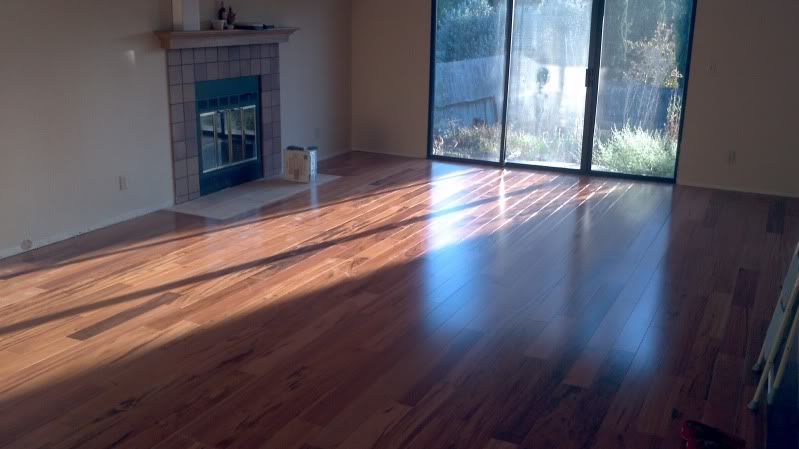 This photo is a little on the red side because it was taken at night under less than ideal light: