Want to build twin bed bases with full depth drawers, easy or not
karenschaewe
October 20, 2012
Something like this: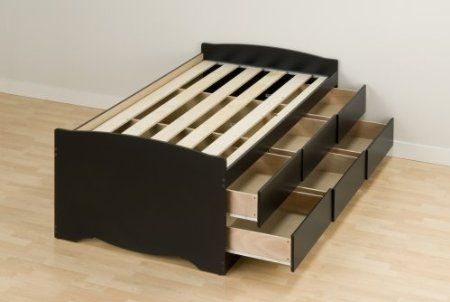 I want:
Drawers only on one side (other side will be against the wall)
Smooth glide runners
Drawers as deep as the full width of the bed
White finish
I'm expecting the bed will be taller than most and that's fine. We need lots of storage, 2 girls sharing a room, need I say more? ;)
How difficult a project is this going to be? Looking at RTA furniture online it seems like this would be a fairly simple project. I have access to a nice table saw and drill press. I own my own basic power tools like a miter saw, circular saw and drill, and I have basic woodworking skills.
Sound do-able for me? If so, where do I get drawer runners this long? How do I build all those long drawers so they are sturdy? What else do I need to know?
Thanks!