Strip & re-stain OR Paint Maple End Tables?
fillagirl
September 14, 2013
Hello, I bought these two end tables at a thrift store and want to make them black or near black. The tables are from the 1950s and look like maple, the tops have a bit of a quadrant pattern on them and one has a cigarette burn.
I want them black and wondering if I should strip or re-stain or just paint them? I understand maple does not take stain very well, but have no experience with that.
Looking for recommendations/advice, thank you. My first choice would be stain, if possible, but not sure about those protuding details on the drawer front.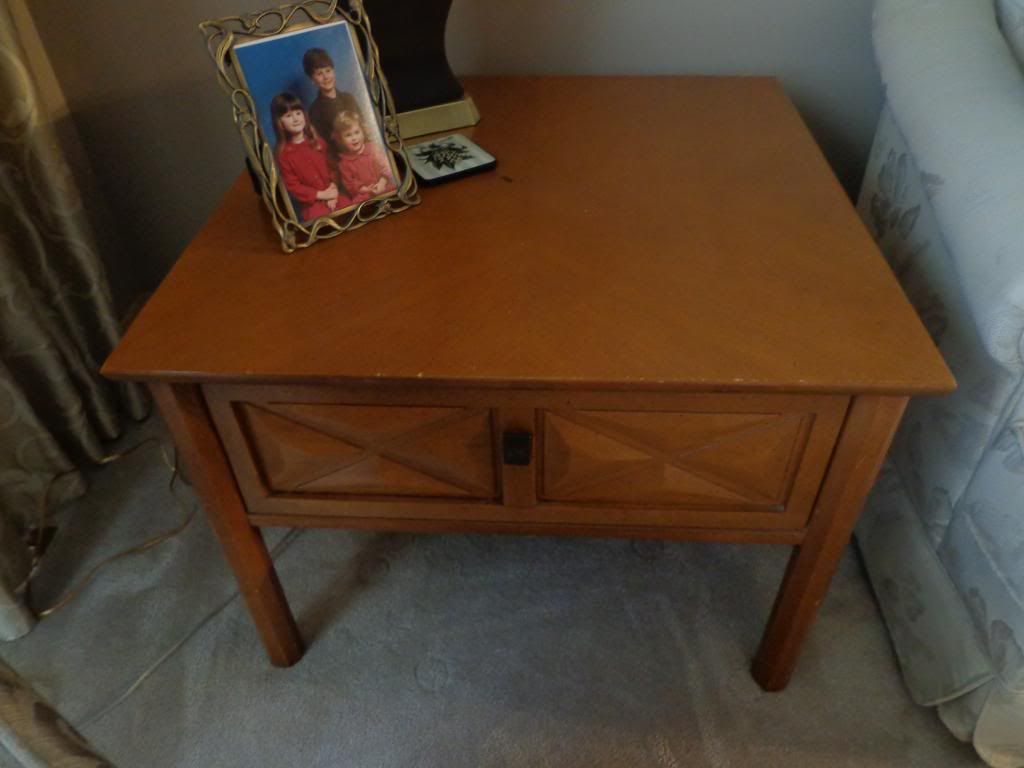 .jpg"/>