Strip and Re-stain OR Paint these End Tables?
fillagirl
September 14, 2013
Hello, I bought these two end tables at a thrift store because I liked the size and shape and thought they'd go with my furniture. They look like they are maple wood, made in the 1950s.
I want them to be black or near black. Wondering whether I should:
1) Strip and re-stain them OR
2) Sand them down and paint black
The top has a nice pattern (quadrant) but it's not essential that you see it. The tables have a few dings and one of the tops has a cigarette burn.
What recommendation would you make re: re-staining or painting? Also, I understand maple is hard to stain...should that factor in the decision?
Thanks in advance for your help!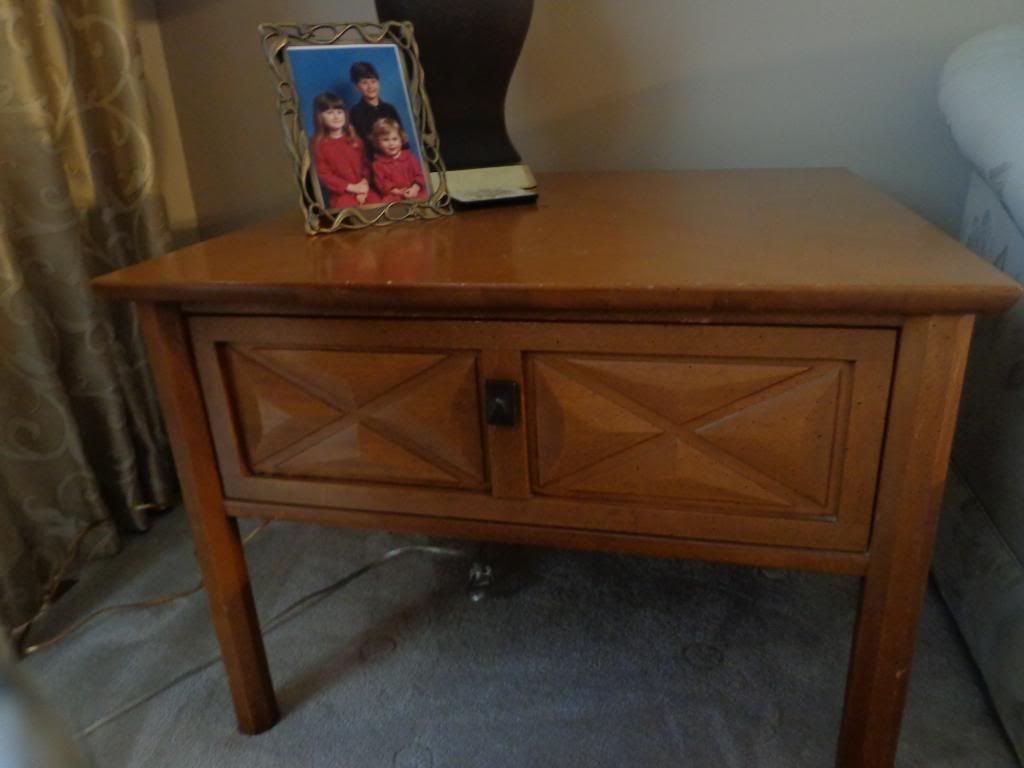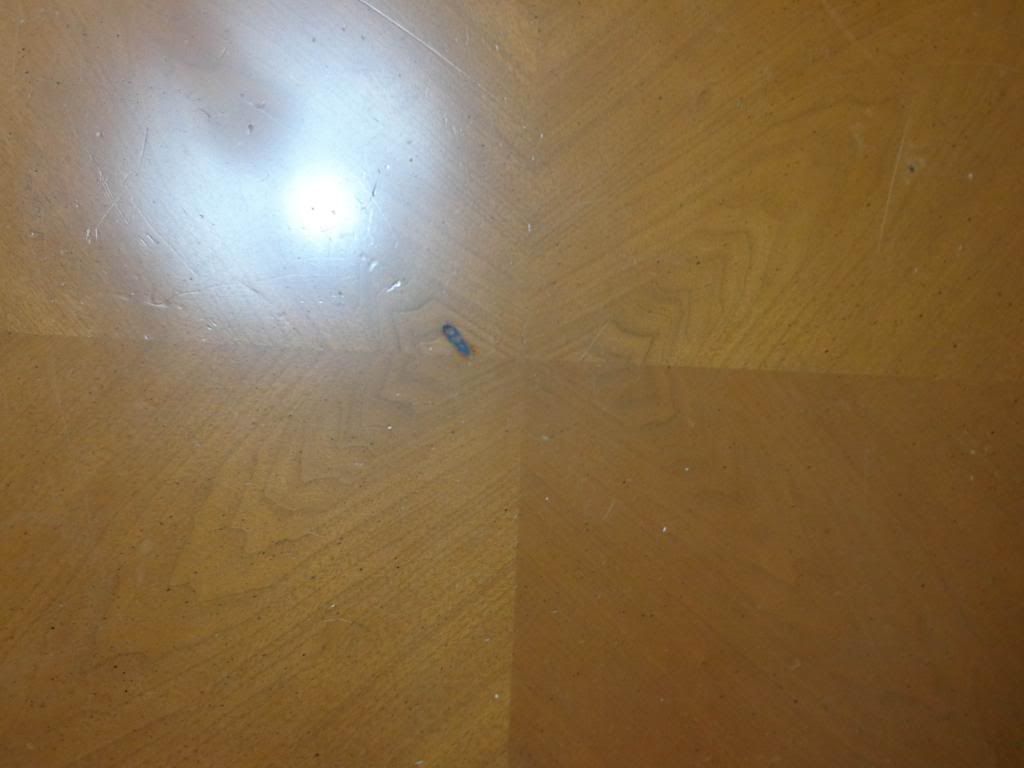 .jpg"/>