Help me repair these vintage chairs?
franksmom_2010
September 29, 2011
I picked up a pair of chairs today, and I'm needing a little help.
Here they are:
The carving and grain on the back: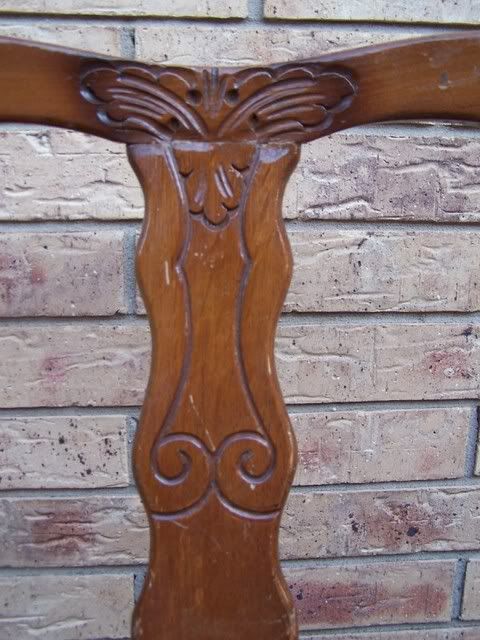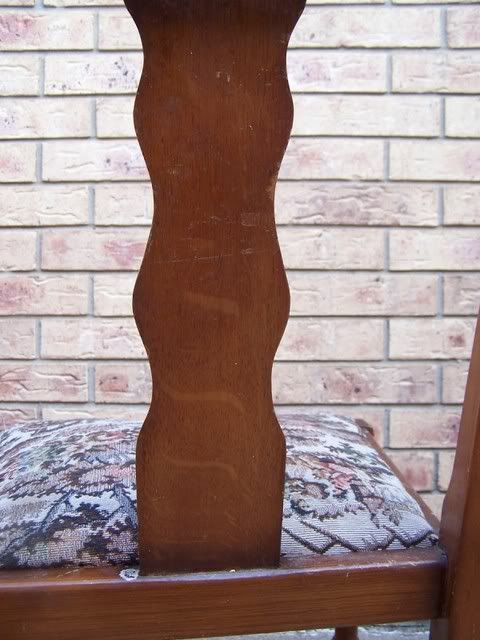 Any idea about the age? What species of wood is this? What would you call this style?
The chairs are quite literally falling apart. It looks as though the glue at all of the joints has dried and crumbled. "Loose" is an understatement.
I plan to take them completely apart and reglue all of the joints. What would be your favorite glue for this?
To refinish (and possibly stain a darker color) would you strip and stain while it's in pieces, or after the regluing? What would you use to strip with?
Always grateful for any help from the experts here!