ideas to make this mantle idea work
Shannon01
September 22, 2007
Ok. We have an inspiration for our fireplace surround. Since the wall is recessed we would like to build hidden shelves to house our tv/stereo components possibly on both sides, thus taking advantage of all that space.
We are pretty sure we need to make the mantle legs be on outside. It is the space between where the tile ends and the legs are that has stumped us. Because the tv is going to take up most of the space above the mantle we will have the shelves on the lower half with access to the upper area if you take the shelves out. There is an outlet up there that the tv will use so we want access to it of course.
I have included before, so you can see how the mantle will be long as the original, inspiration, so you can see what we want to do, current, so you can see the mess we made, and a drawing of what we think we want to do with the inspiration. I put question marks on the two areas by the legs that perplex me. Should I leave them flat, painted panels or should I trim them like the legs and mantle? These will somehow be the doors to access the shelves. The whole unit will be wood painted white.
I hope this is not a stupid question, but do I have to put down drywall then attach the wood panels or can the wood panels go directly onto the framing?
Any advise would really be appreciated. We built a custom surround for our old bigscreen floor tv in our other house but this just seems so much harder. Oh, the dotted line area at bottom of my drawing is where the hearth goes, not sure if we should make it just in front of fireplace or the whole distance.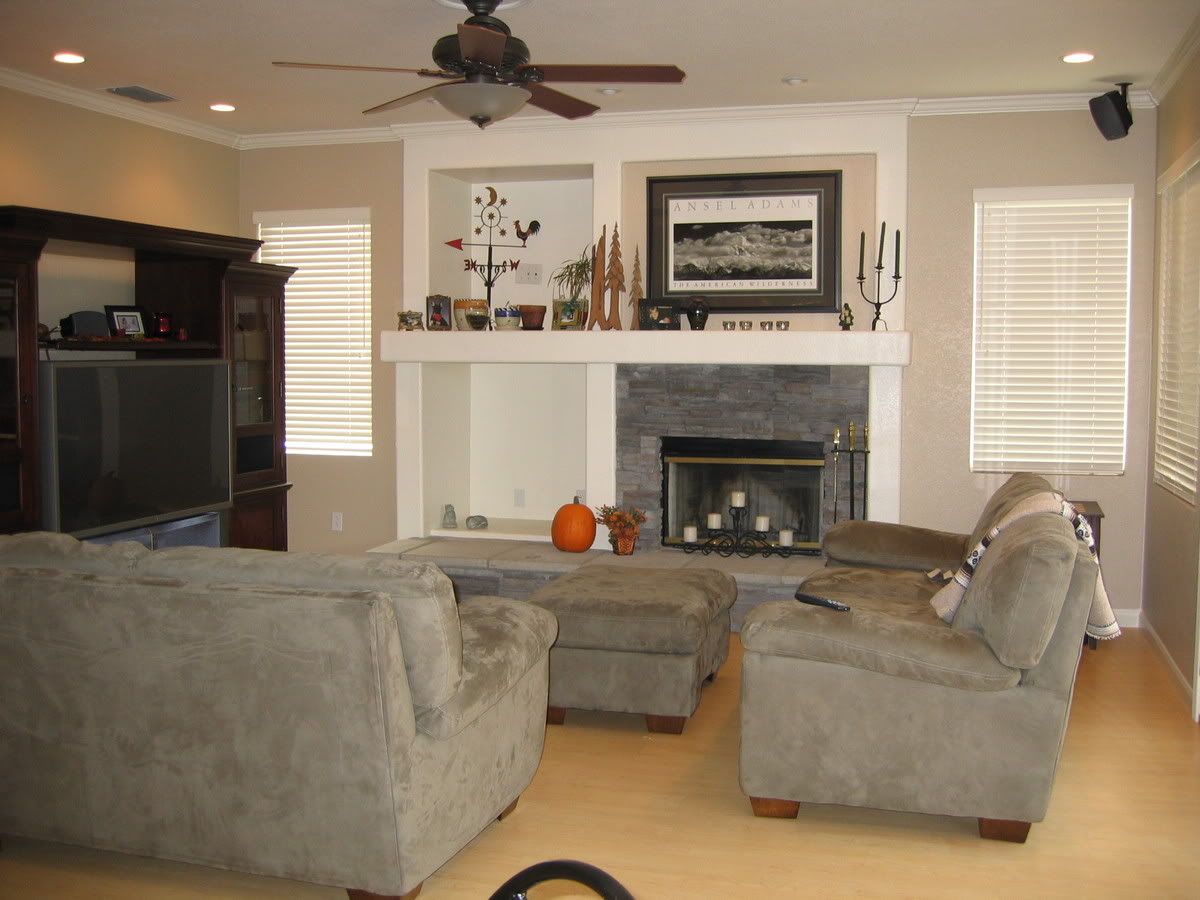 Sorry this image is no longer available.