I'm disappointed in my new bedding for the MBR
I finally received the bedding I ordered from Arhaus. Due to an oversight in processing the order at the store, the order was delayed about 10 days. Anyway, I have it on the bed and unfortunately, I'm a little disappointed in a few details and am trying to decide if I'm being too picky (I'm pretty much a pro at that) or I'm just being silly. First of all, the pattern on the pillow shams is very random, not centered at all. In addition to that, each sham is entirely different, I happen to have three (one from my first order to see if it works with the bed and two that I ordered along with the quilt) and that's the case no matter how I flip them around. My other concern is a random line of quilting in the quilt on the bed (shown with little arrows that I added in my feeble attempt to use Paint). On the entire bed, this is the only place it shows up. One positive thing, tho, is that the pattern in centered on the bed.
I'm seriously considering going in an entirely different direction at this point. I'm just not hopeful that ordering multiples of the pillow shams will result in anything different from what I have. And at this point, I don't have the time to make a bunch of trips to the store. I need to be out of town at the end of next week for awhile, so if I need to return, I need to do it now. I was really hoping to have this done before I left, but the delay in the order messed up that plan.
I paid a lot of money for this bedding and hoped for a little more attention to detail. Am I being too picky? What would you do? Here are a few pictures: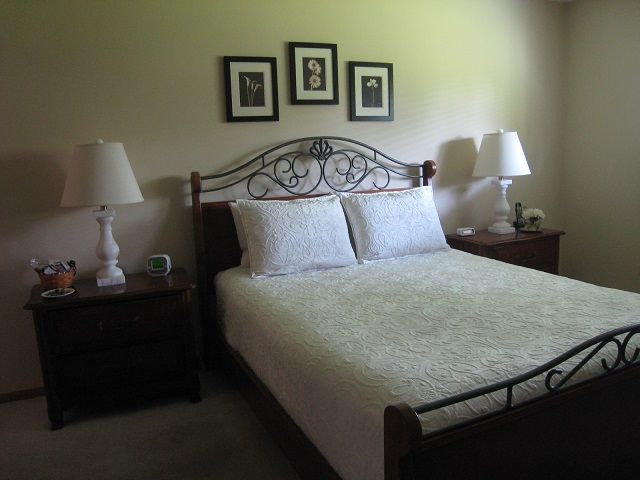 Close-up of the shams: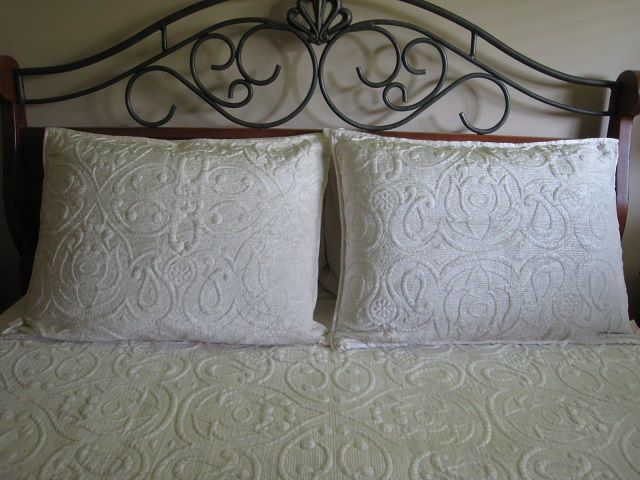 Arrows pointing to the random line in the quilt: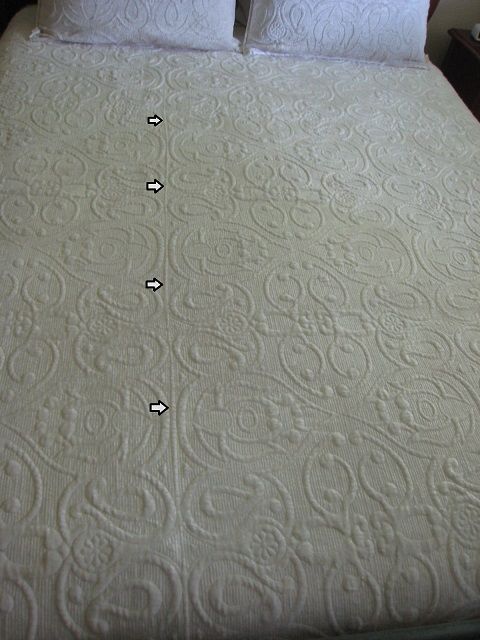 Sorry this is so long, but many thanks for your help!