mosaic water bowl
iminmystudio
October 26, 2009
After years of trying different mediums I think I have finally found a black grout that won't discolour when it is constantly under water, it seems to be fine but it will take a few weeks before I feel really confident.
This is my first really large water bowl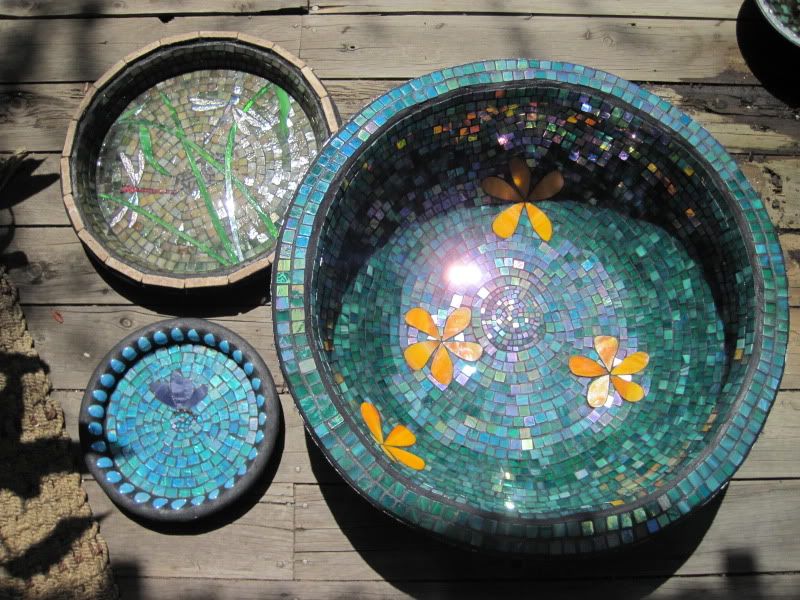 With water and flowers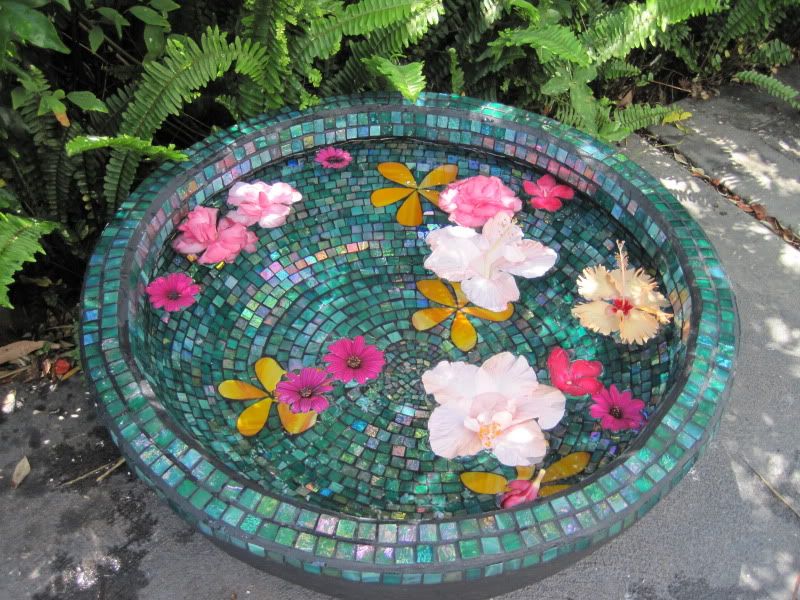 My pets love the bowls I have scatterd all over, today was hot and Bella thought this was wonderful.
Lit up at night with floating candles, the photo doesn't show how the light glitters as the candles float around.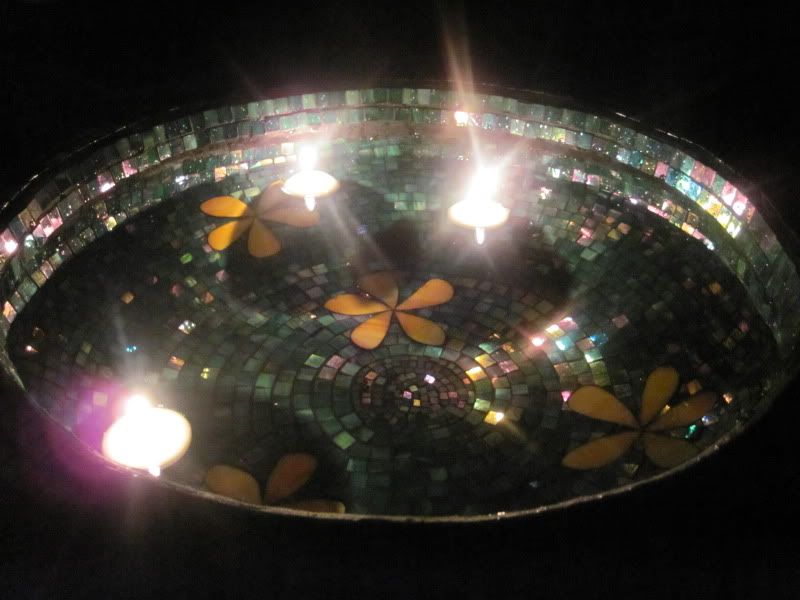 Hope the photos work.
I have now gone out and bought a mass of bowls all shapes and sizes, I am going to have a lot of fun!!!
Cheers Deb.