Replacing casement window crank
newhomeowner-2009
October 17, 2010
We have dual Anderson casement windows in our kitchen, and a while back the plastic assembly, holding the crank, cracked.
It worked OK for a while anyway, but I'm finding now that the window cranks open OK, but doesn't crank closed (we have to go outside and push it closed).
Here's a photo of the crank and a replacement that I bought at Home Depot.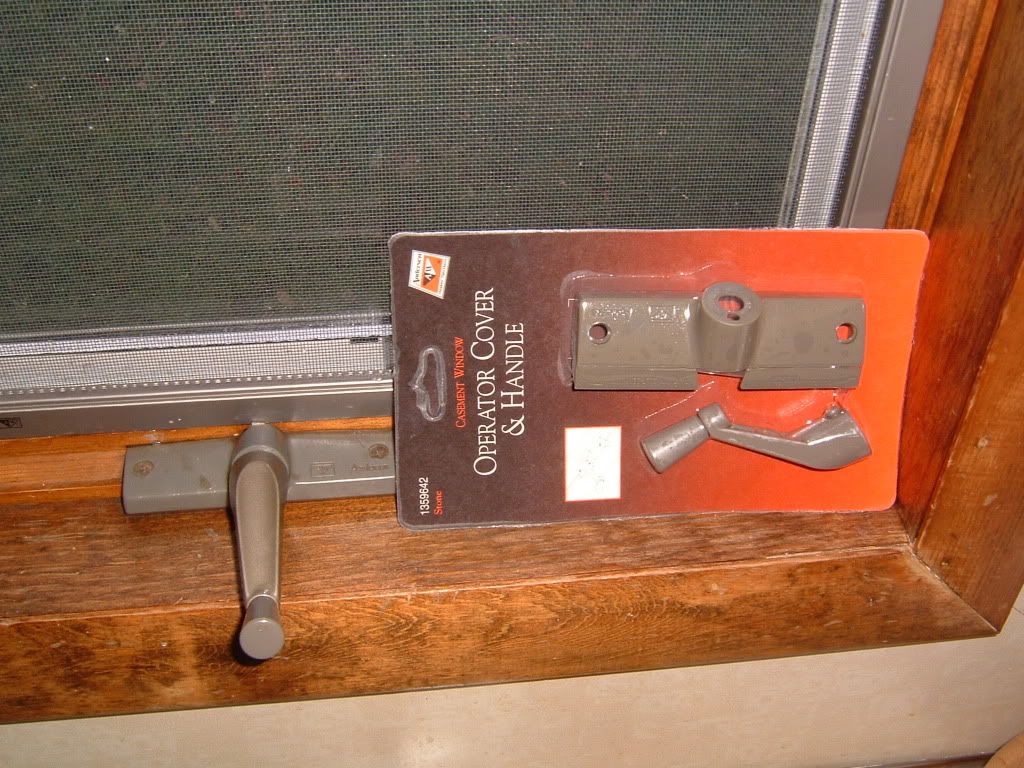 OK, so I've never done anything like this before. It looks easy, but my question is: from what I've described, do all I need to do is replace the crank handle and cover (assuming it fits)? Or is it more complex and do I have to get more parts and/or holler for help from somebody who knows what they're doing?
Just wanted to get some advice before I attempted this. Thanks.