Repainting Antiqued wood patio chairs
I'd like to preserve some of the yellowed color and distressed look but when I paint just white/offwhite (see underside painted) it just doesn't look right - too uniform and white white.
Maybe it's a simple as going over it a bit with sandpaper afterwards, but how can I refinish or clean up this look while still getting a coat of protection on it? We live in FL now (chairs came with us from CA) and the humidity is awful for wood outdoors...
Any idea how I can match that worn white color as well?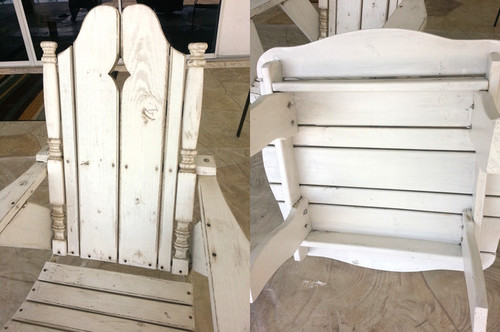 This post was edited by karyn on Thu, Jul 10, 14 at 12:57