Antelopes
theeggshelllady
October 8, 2008
I finally finished up a piece I was working on all summer.
This one was very different from what I usually do, so I was unsure of the outcome. This past weekend there was an art show that I go to every year and I thought I'd take a chance and enter my "Antelopes". And to my surprise it won best of show!!! Here is a picture: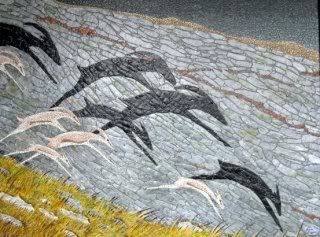 This is all made from eggshell. Sorry it's not a better picture.