trim ideas needed
My GC added a wall to the back of the island. The cabinet end has a pine 2x4 that needs some kind of covering.He made the 2x4 flush with the cabinet as you can see here: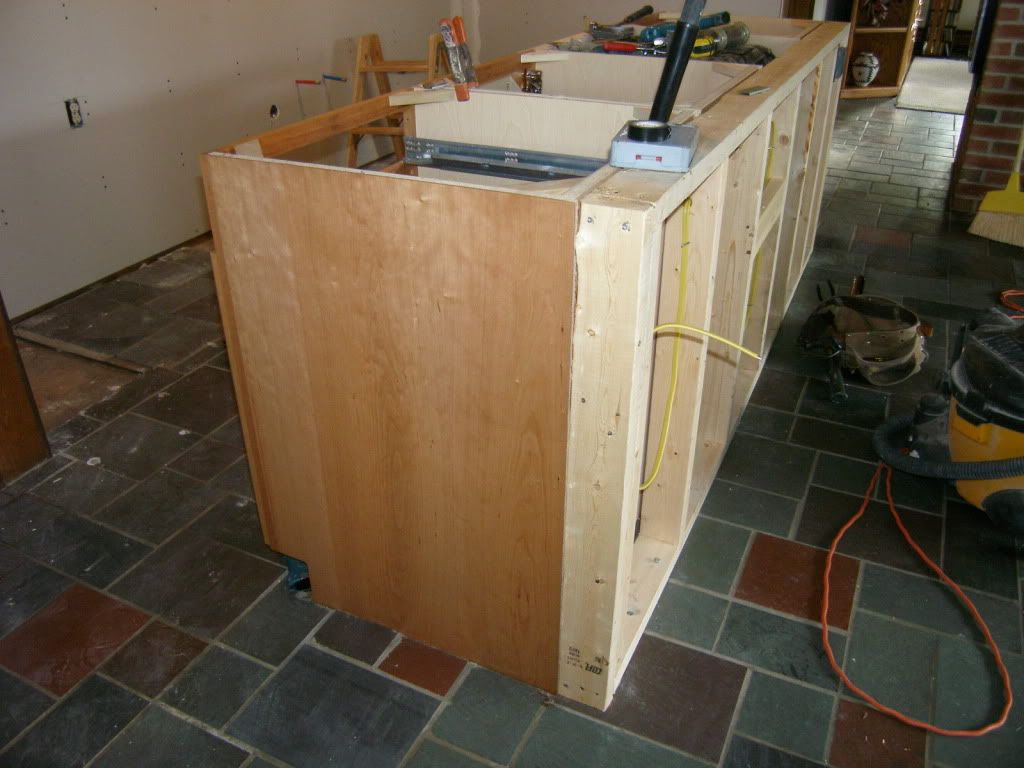 I have cherry veneer paneling - an extra 4' x 8' sheet of it. There will be a 9" overhang on the wall side of the island. Could you suggest a nice trim plan? Should I have him take the wall out so I can lay the veneer flush then add a chair leg molding there? Should I order end door panels? Should I do a fancy fluted corner? Should I have him cut full end panels from the veneer panels?
What would make this look stunning? Budget isn't an issue.
Thanks!