sealing painted vanity
Hi,
I am painting my bathroom vanity and was wondering how to seal it best. Is there a type of wax to use, or is it just poly.
They were standard oak builders cabinets, I first sanded, primed with zinzer (sp) then applied behr Bitter Chocolate, so far 2 coats. I just lightly sanded and will do a third coat. I want to gently distress then seal in some way.
I will try to post pics.
Thanks,
Laura
Old Cabinets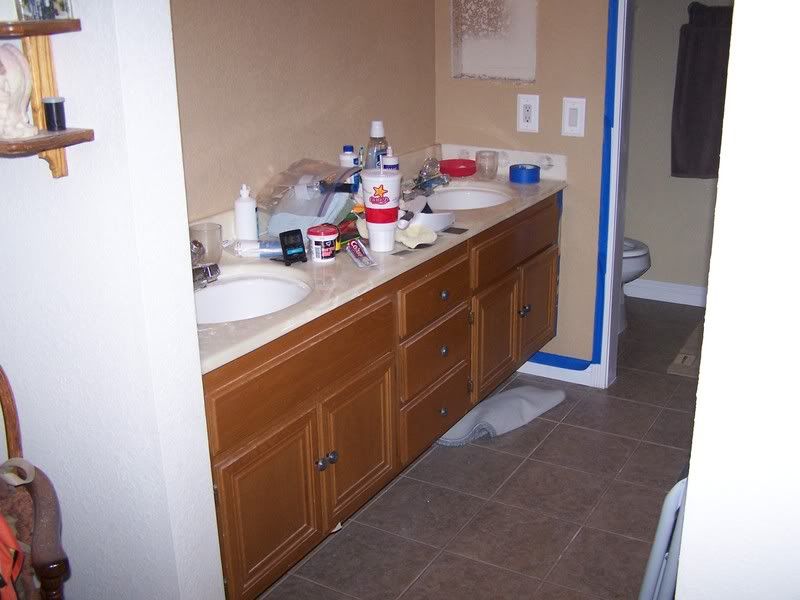 primed and embellishments added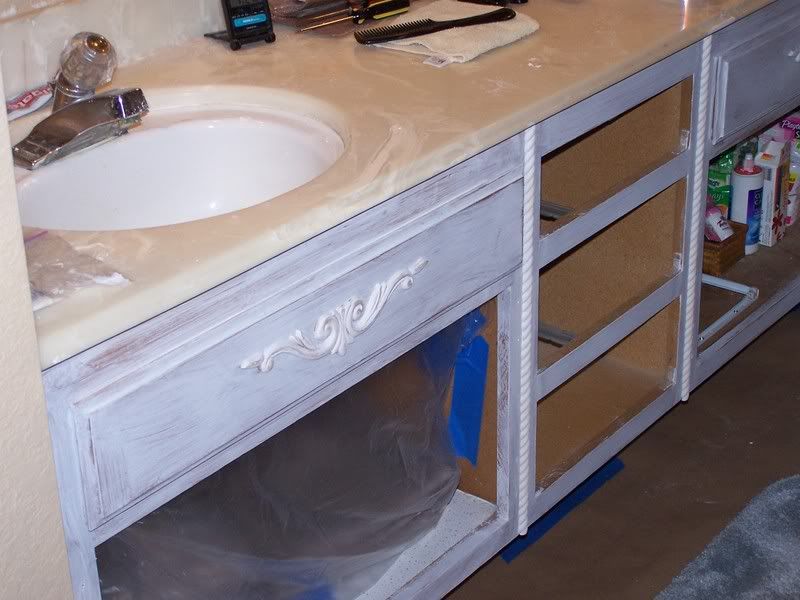 first coat