Desperately seeking advice with new entry door style
mini_me
September 17, 2009
I am in dire need of help and I'm not sure this is the forum but I cannot find another for doors/entry so am posting here.
We live in an older split level home. Built in the 60's but had some remodeling done in the 80's. As you can see by the pictures- there are still a LOT of 60's style to it.
I need to get a new entry door ordered & IN before winter sets in (I live in Alaska & it's going to start getting chilly now)
My husband is like: "buy a door- put it in!". It is up to me to figure out what style would look best on the house. I Don't KNOW :(
I would like a door with 2 sidelights- one on each side. However, the stair rail would be centered as we come into the house then... making it difficult to bring furniture/appliances up the stairs.
Because of this- I'm looking at a door with a side light to the one side. AND a window over it. Do we go with a rectangle shaped window above? Do we go with crescent shape? Will it look off if we don't have the window above- centered more on that wall? I have used the red markings to show what I'm concerned with.
Please, if anyone has any ideas on this- please share with me as I am just completely lost with this. It's not as though I can go to Lows or Home Depot for the answers as I live on an island in Alaska... many miles from anything like that :)
Thank you in advance!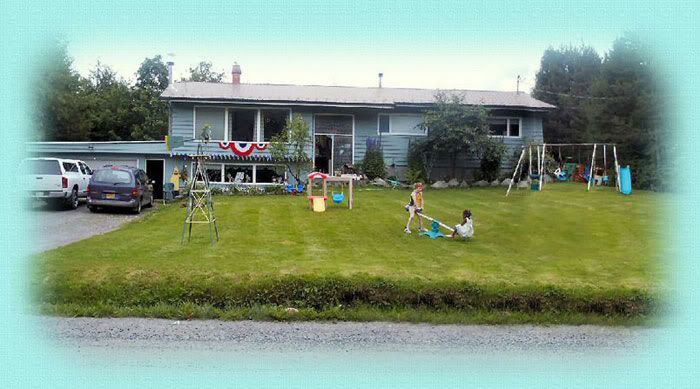 Sorry this image is no longer available.