Please give me your comments on our proposed builtins
I've posed this on other forums, but wanted to cover all bases by posting this here as well.
We have decided upon built-ins for our new family room and I'd like to get some opinions and suggestions.
Below is a scale drawing and a picture of our new space. I've also included an image from the web that we found very appealing which was the basis for the drawing.
I welcome any comments or suggestions for making this a standout. Thank you.
Sue
This is the drawing:
This is the new space (far wall with electronics connections)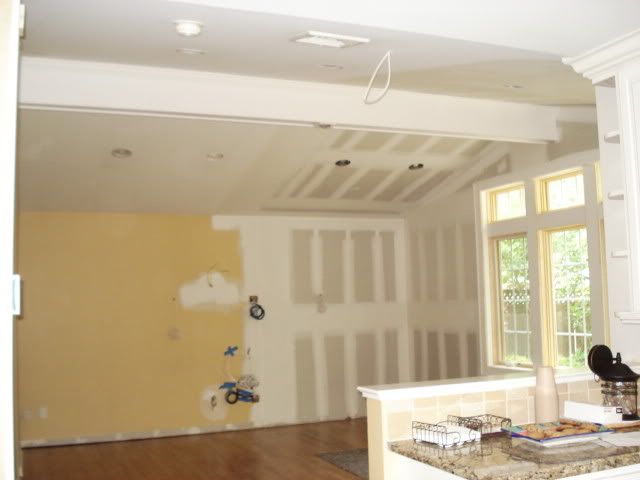 Web Pic: