Need Advice on Stripping Carved Table and Chairs . . . Please!
lynninnewmexico
May 15, 2008
I'm new to this forum, but a regular over on the Kitchens and Decorating forums. I have a dining room set that's pine and has a lot of carving on it. It's Southwestern, 18 years old and was originally whitewashed. I love this set, but really dislike the ww finish on it. Is there any saving it? I'd like to strip it and restain it a darker color, more in keeping with the antique mahogany chests of drawers there behind it. It was handcarved for us, but the craftsman moved out of state over ten yrs ago, so he's no help.
Here's a couple of pics of the set, so you can see all the sanding I'd have to do.
Sorry this image is no longer available.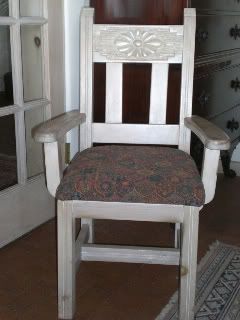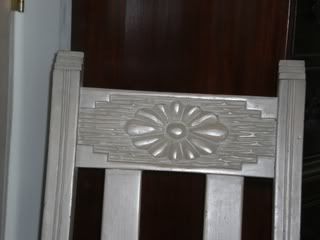 So, is there any method available that will actually strip a piece like this without all the intense hand-sanding on this big table and it's six matching chairs?
I saw a product over on Van Dyke's Restorers that's a paste, so there's no dripping. It claims to be able to take off up to 32 coats of paint at one time. Have you heard of it? Used it? Does it work?
Sorry this image is no longer available.
Any and all advice would be greatly appreciated!!! Many thanks,
Lynn