Warped oak ice cream parlor table top ...
roselee z8b S.W. Texas
May 17, 2008
Hubby and I are refinishing a recently acquired five piece ice cream parlor table set. Evidently the set had been left outside for some time. The solid oak table top had split in several places and one small section was missing. Hubby replaced it with a good quality pine board, but we wish now we had looked for an oak board instead. Anyway after glueing the pieces back with Gorilla Glue we see that the top is warped.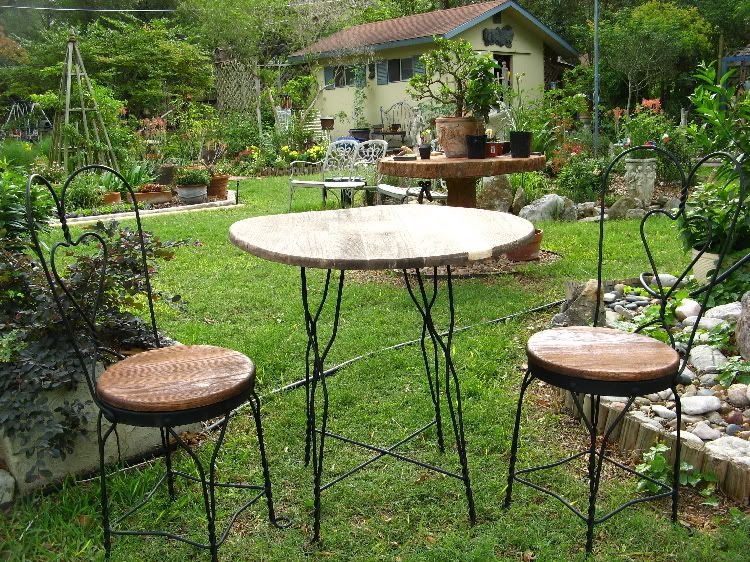 The chair seats have been sanded and stained, ready for varnish. Hubby thinks that the table top could be soaked with water and weighted down to flatten it. Does the collective knowledge of this group think this is feasable? Any tips on accomplishing it?
Thank you very much!