Front door color help
I posted this months & months ago, but the house wasn't done then and I wanted to "live with it" and make sure I wasn't happy with the front door as-is. I'm definitely not. The only thing coming to me is black, but on a covered porch... I don't want it to read black hole.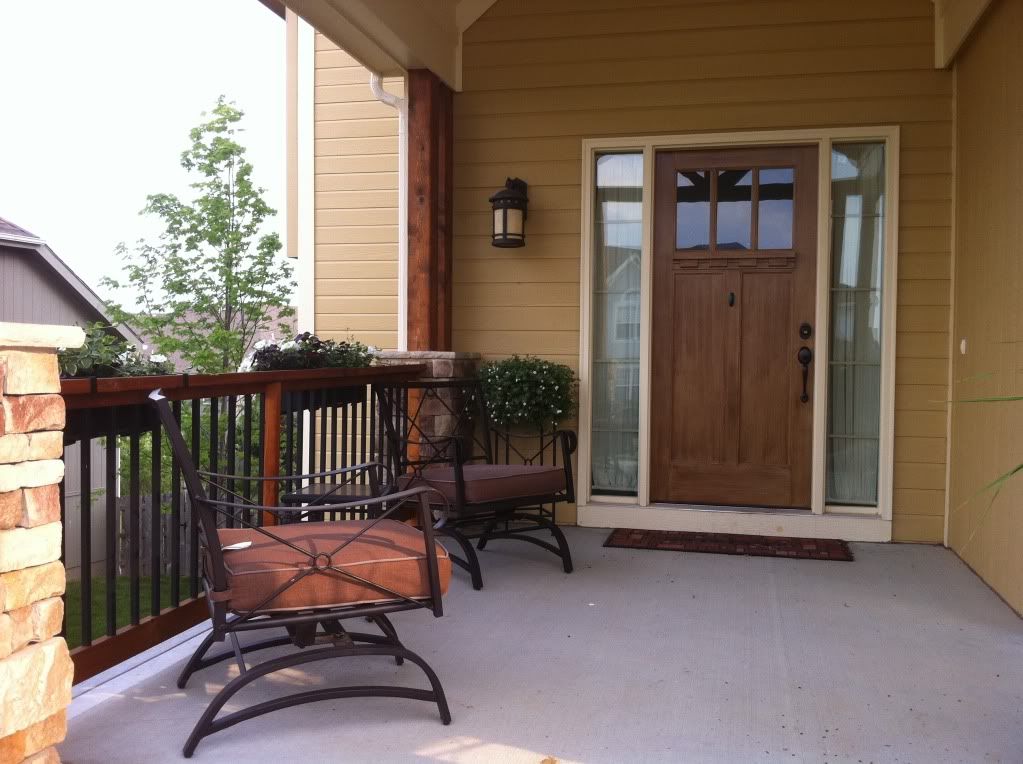 Here's the overall house. The colors are off - they are not nearly that saturated. These are the chips: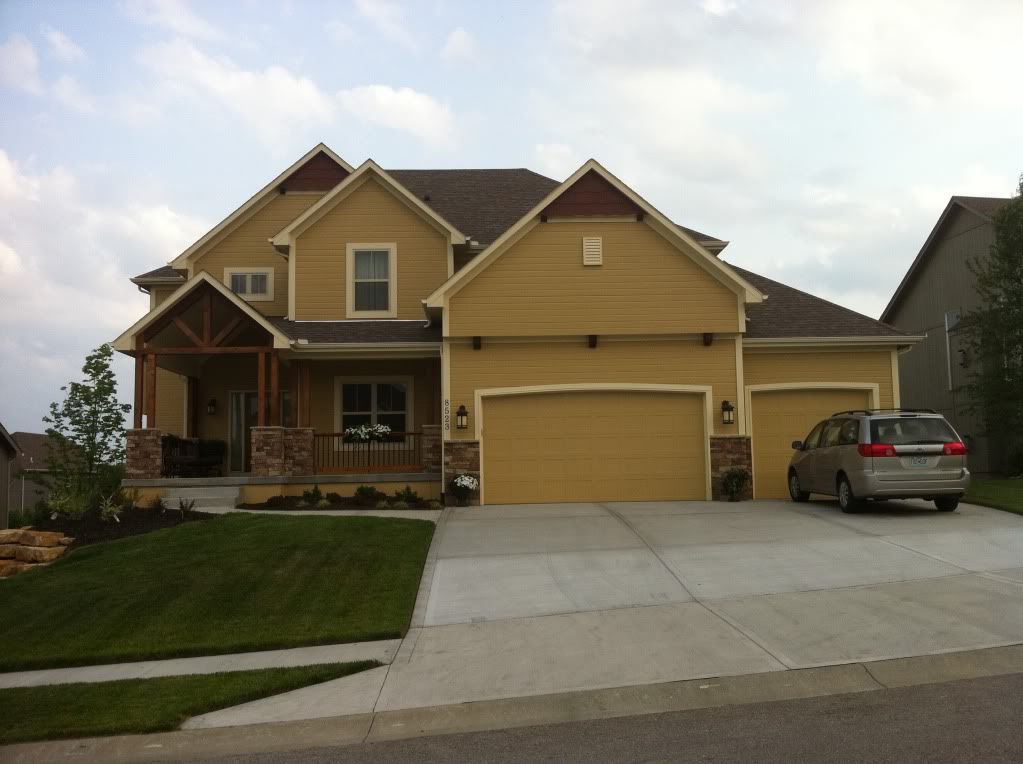 THe house faces north. The door never receives light. The outer edge of the doormat receives indirect light, everything behind it stays shaded.
It is a fiberglass door that can be stained or painted. Our builder, without asking, stained it. I'd prefer to have it painted. It doesn't look like stained wood, it looks like a blotchy stained plastic door.