What color would you choose for vanity?
Hi everyone,
At a crossroads in terms of what color to choose for our vanity in our only full bathroom. The tile is beige with strands of white and brown. It's a small full bath, so I want to keep it light. We have to custom build the vanity given the height of the pencil tile, width of 18" due to the radiator; but we'll make up the height with a vessel sink.
I was thinking of using the Pottery Barn vanity linked below as inspiration for the custom build:
Any ideas what color I should go with? I want to stay away from white (did that in the kitchen) and espresso (did that in the half bath). Maybe light gray?
Thank you for any insight and comments!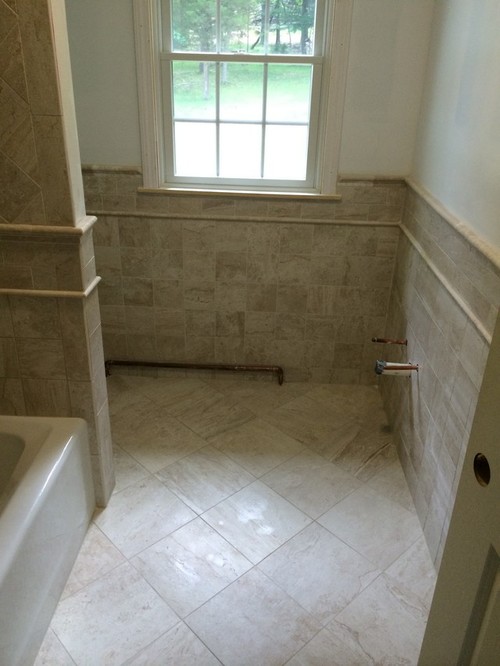 Here is a link that might be useful: Pottery Barn Vanity