How to stain cherry veneer table top?
Hello, I am new to the world of furniture refinishing. I have a dining room table that I purchased at thrift store. The top is cherry veneer on top of a mystery wood. The leaf was a browner color than the rest of the table. I used a chemical stripper (one of the smelly ones) and stripped the finish, and now the leaf is much closer in color than the rest of the table top. I'd like to stain and topcoat the top of the table and paint the apron and legs white. Here is a link to the overall effect I'm trying to achieve - its an Ethan Allen table
http://www.ethanallen.com/product?productId=3668669
the top finish is called "English Toffee"
I'm not expecting perfection, just the general idea. I have heard that cherry does not stain evenly, and I have no idea what wood the cherry is ontop of - I'll need to stain a "lip" area too - here is a link to my table to give you a better idea
before stripping: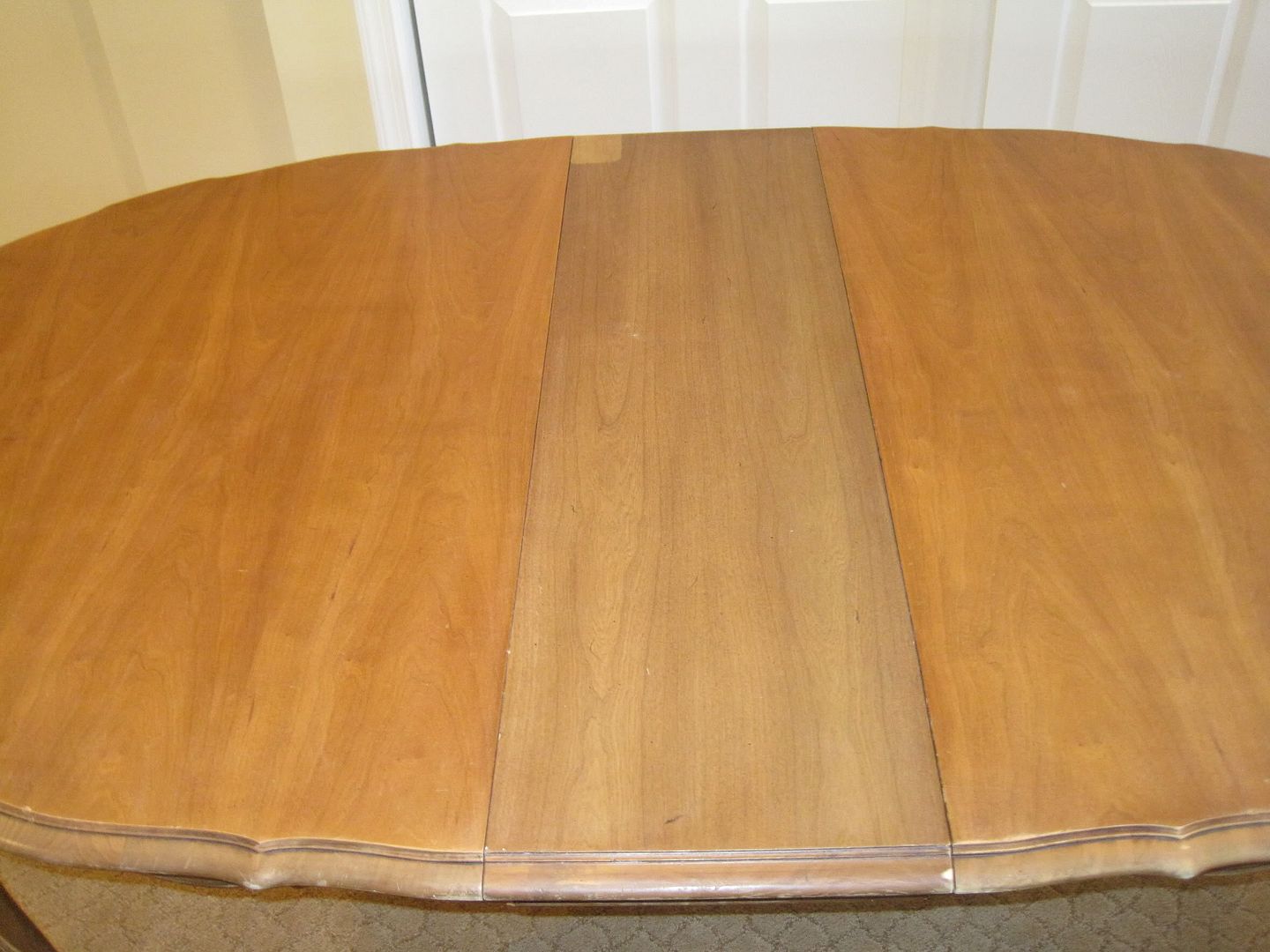 after stripping:
My question - what should I do so that the entire of the top of the table (the cherry and mystery lip-wood) is a uniform brownish color?
Thanks in advance!!