My table project is done!
franksmom_2010
March 17, 2013
Thank you for all of the good advice and suggestions!
I bought this old dining table off of Craig's List, and planned to either paint it, or refinish the top, because the factory finish was damaged. It's an old Drexal, and after taking a closer look at it, I decided it would be a shame to paint it.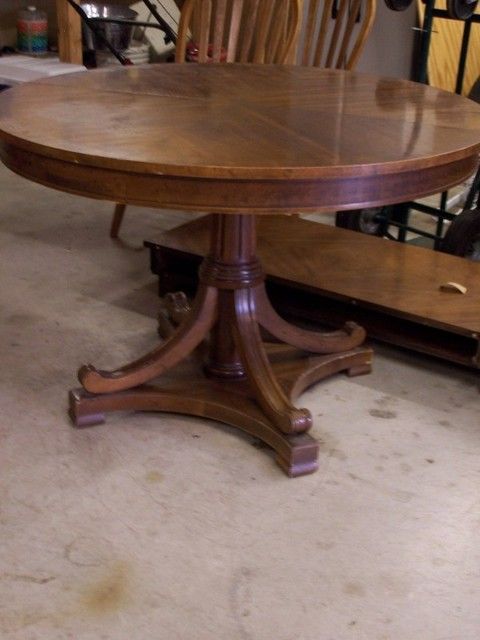 I masked off the bottom, and stripped the old finish. Turns out all of the color was in the lacquer, so I had to stain it as well.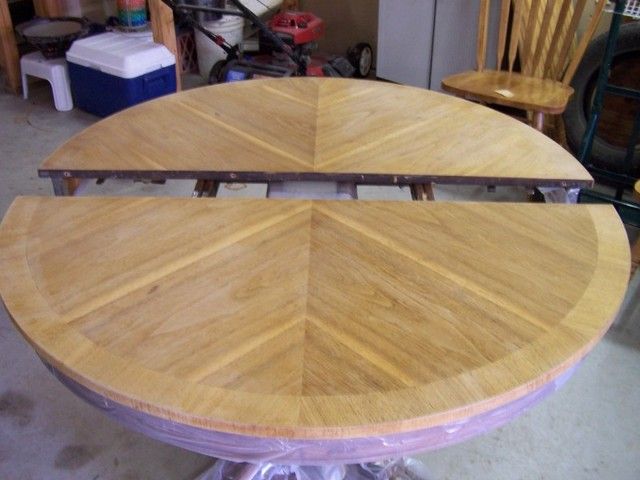 After staing, I applied two coats of Zinsser Seal Coat, sanded lightly, and applied 7 or 8 coats of wiping varnish, sanding after every 3 coats or so. After the varnish cured for 2 weeks, I sanded with 0000 steel wool, and polished with Johnson's paste wax.
The finish is not perfect, and this project would have been infinitely easier if all of the grain went in the same direction.
If I had it to do over, I would have very carefully sanded the bare wood to flatten out the grain, and I would have done a more careful applying/sanding job of the shellac. I have reminded myself that the table will be covered with a cloth 99% of the time, and that the pedestal base isn't perfect, either, so an imperfect top is really no big deal.
When the top was finished, I cleaned the pedestal with mineral spirits, touched up any scratches or nicks with the matching stain, and polished with paste wax.
Here it is: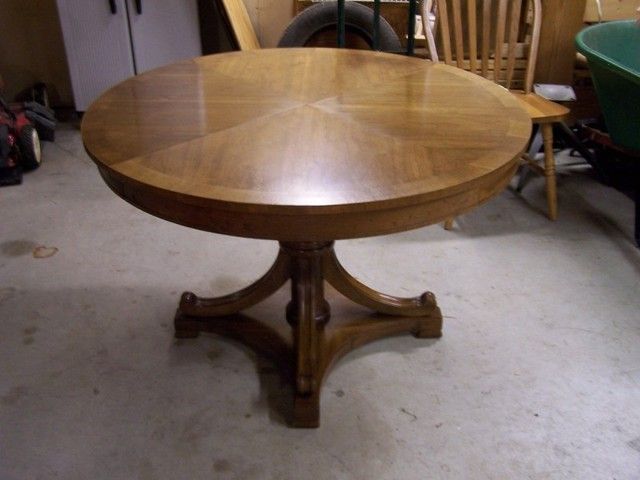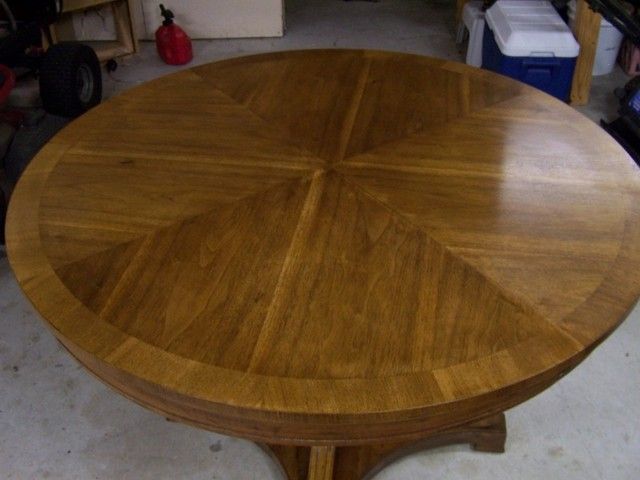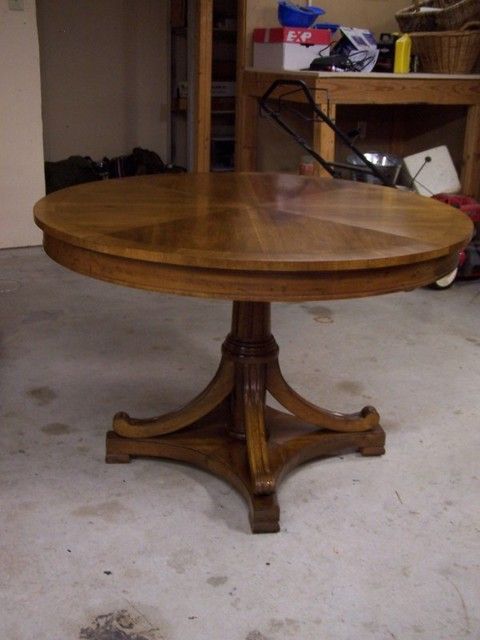 And with all of the leaves:

One last question...in a few areas, my wax looks a tiny bit smeary and the sheen is uneven. I can't see my fingerprint in it, so I don't think I have too much wax, but what can I do to make that look better? Another rubdown with the steel wool? Wipe it down with MS? Apply another coat of wax? Throw the tablecloth on it and call it done?