Follow-up from a long-ago thread
Over a year ago I asked this forum for some help designing a window and now that it's finally installed I thought I would show what we ended up with in case it is of interest. I appreciated the input and help up the learning curve. Of course, there was (and still is) much further to go...
We didn't end up with a full central mullion, and only time will tell whether that was a good decision or not... The top opening is a fully separate unit, though, so I suppose could be independently replaced.
Thanks again,
KarinL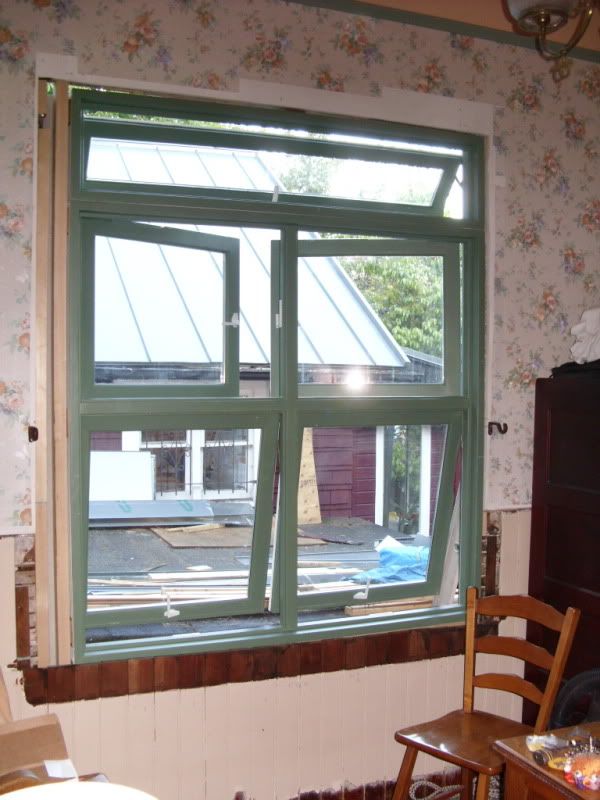 Here is a link that might be useful: Previous thread