Awful backsplash
ardenspark
August 29, 2014
I love glass tile and was dying to add some to my new house. Granite was existing. I chose something that I would though would match the counter (black, white, cream, tan) but is too busy. Decision has been made to remove and start over.
Leaning towards either white or light tan tile. Should it also be larger than the original glass tile? Thoughts? I can't afford another mistake.
Also any tips on how to remove without much damage?
Thanks,
Arden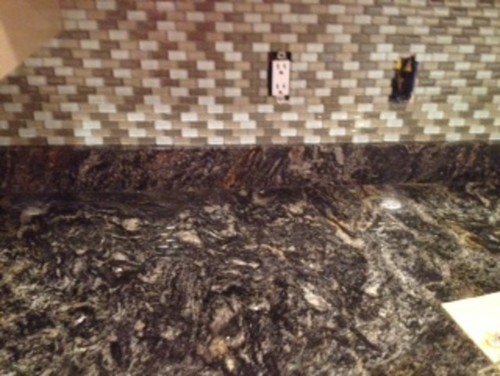 This post was edited by ardenspark on Fri, Aug 29, 14 at 15:30