Free CL 'office chair' re-do, just for fun!
Yes, I even check the free section of CL at times to see what might be lurking for a fun project. I saw this office chair listed a few weeks ago, and the frame looked great. It wasn't far away so I picked it up from the environmental agency that was giving it away to be re-cycled.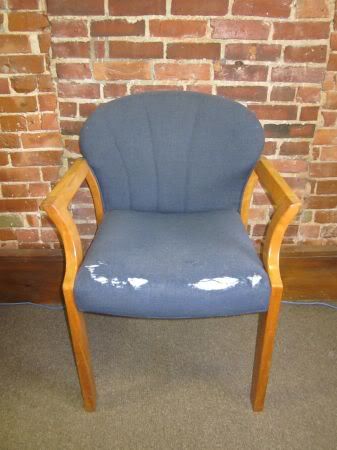 As I stripped off the fabric, foam, etc, I saw that it was made by Hickory Business Furniture and extremely well made. I also found a shipping tag stapled inside, where one would never find it unless they were removing all the original coverings. Come to find out, it was originally made for a large multiple eye doctor's practice - MY eye doc's! The practice apparently gave some of these chairs to the agency, so it's now been recycled twice!
Got the Kravet Lutron or Lorton (have seen it listed both ways) fabric on eBay for about $2.60 a yard, and had some buttons to cover in my stash of supplies. I mixed some colors of Annie Sloan chalk paint together, and today did the re-covering. This was a fun, very inexpensive project!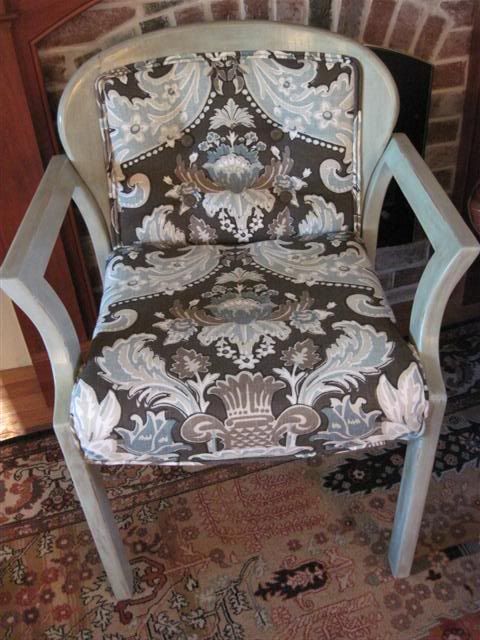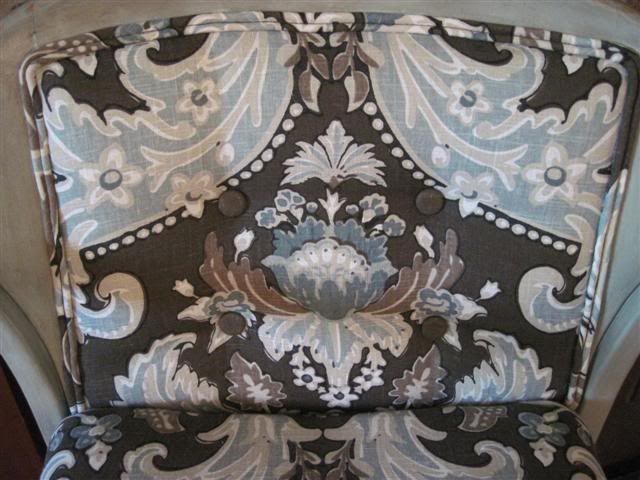 Here is a link that might be useful: Look at the price of the fabric here!