Refinishing lacquer table top
franksmom_2010
January 27, 2013
I bought this vintage Drexel dining table that has a lacquer finish. I haven't done anything to it other than a wipe down with mineral spirits and tested one tiny spot with lacquer thinner. It's in very good condition, except for the finish on the top.
This is the condition of the top: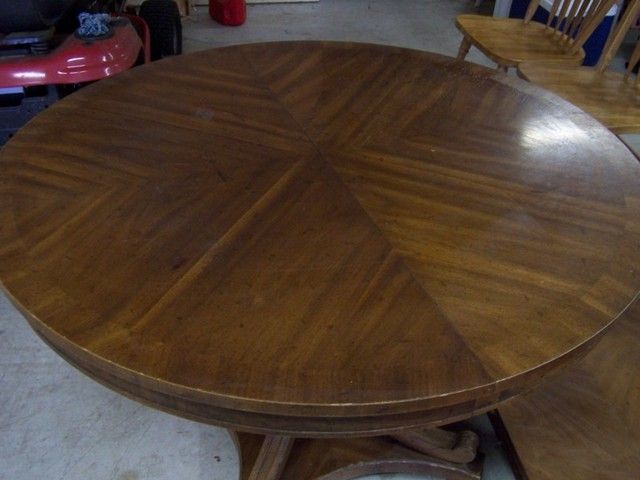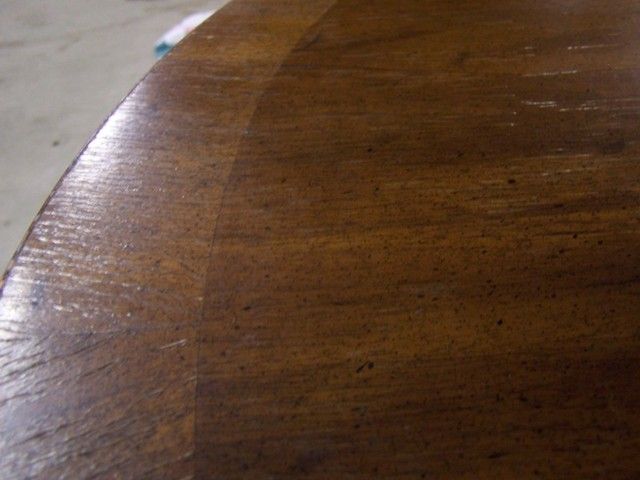 There is one tiny spot (smaller than a pencil eraser) that is down to bare wood, and one spot (smaller than a golf ball) in the last pic where it looks like something disolved the finish and stuck to it. Nail polish remover on a cotton ball, maybe?
Anyway, what do you think of this plan? Wash with soap and water, then wipe down again with mineral spirits. Quickly brush it down with lacquer thinner to smooth out all of the crackling, then follow with a fresh top coat (or two, or how many?) of spray lacquer.
When I tested to see if it was lacquer, the color on the rag was a pale amber, so I don't think it's one of those finishes that has all of the color in the lacquer.
If a quick once over with thinner doesn't smooth all of that mess out, plan B is to strip it all off with thinner, then apply new finish. Again, spray lacquer in a can, like Deft?