WIP Jungle Garden
Well, I may not be the fastest mosaicer out there...you all can certainly attest to that. But I am the luckiest new one around, as I've had so much help and encouragement here on the forum getting this piece together. Each of your notes means the world to me.
I never would have even begun this first "real" mosaic project without Flag's encouragement. She saw my box of raspberry red plates in my birdhouse photo collection and suggested I use them. I showed interest in doing a project, but expressed my anxieties about starting something I'd never done before. She encouraged me on. And then a week later she asked how the cutting was going which gave me a kick in the behind to do more. And then she's stuck by my side all these weeks answering so many questions I can't believe. What a friend.
Here is where I am today. Ready to grout!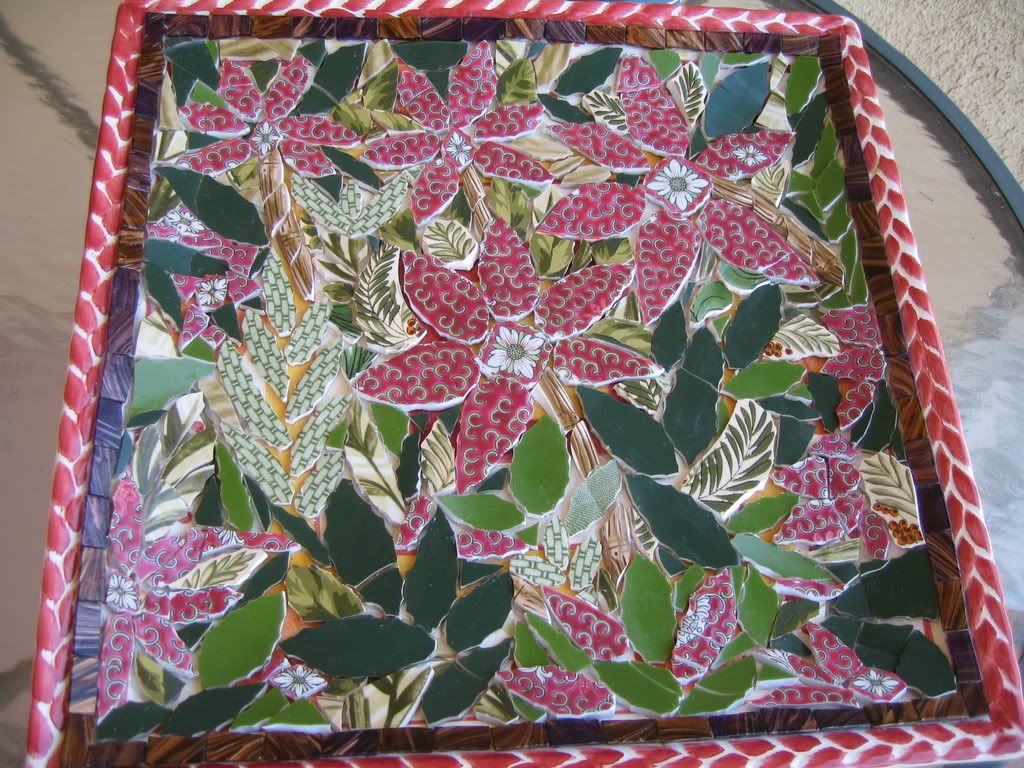 Thank you, Carol. I wouldn't be here and loving it so much without your help and encouragement.
Gail aka Daisyme