what would you do with this family room?
We're closing on this house at the end of the month, and I am at a loss for where to start with decorating it. I am particularly lost when it comes to this family room.
What do other people do with these huge 2 story rooms? Mostly I'm looking for ideas: if this was your family room, how would YOU decorate it? Thanks!!
Hey All,
Thanks for the reply and the compliments.
Yes I do love this room :)
Since many are asking about the function of this room I would say we watch tv and I have 2 boys who are younger than 3 years.
So more ideas are welcome :)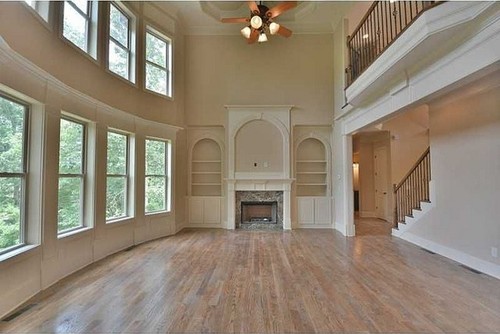 This post was edited by swats on Wed, Aug 21, 13 at 15:45